Loudoun County bus contractor strike affects some transit services
LEESBURG, Va. - A bus contractor strike in Loudoun County is affecting some transit services Wednesday.
Transit workers employed by the bus contractor Keolis went on strike beginning Wednesday morning. According to officials, 160 Loudoun County transit workers, represented by ATU Local 689, were taking part in the strike.
Officials say a lack of progress in contract talks and what they describe as unfair labor practices led to the strike.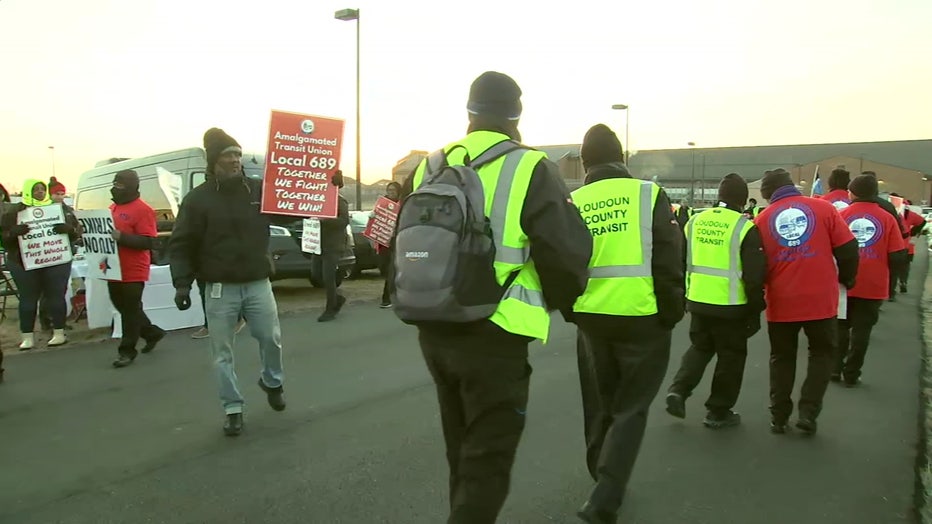 "Keolis has left us with no other choice but to walk off the job," said ATU Local 689 President Raymond Jackson in a statement. "We encourage commuters to seek other forms of transportation throughout Loudoun County. After months of negotiations, it has become clear that Keolis has been negotiating in bad faith, committing multiple unfair labor practice (ULP) violations in the process, and has no interest in giving our members the respect that they deserve."
Loudoun County transit officials say over a dozen morning commuter routes were affected. Details regarding evening commuter routes will be posted online.