Liquor store shooting leaves 1 man injured in Northeast
WASHINGTON - The man who was shot inside a liquor store in Northeast Wednesday evening is recovering in a local hospital. 
Meanwhile, D.C. police are looking for the person who opened fire inside of Rose Liquors on Bladensburg Road NE. 
Police said they received a call right after 6 p.m. regarding a shooting. 
FOX 5 has learned that the person who was shot was not an employee at Rose Liquors. 
The suspect, police said is a Black male wearing a black hoodie with gray stripes, gray jeans, and black sneakers. He may be armed with a black revolver gun as well.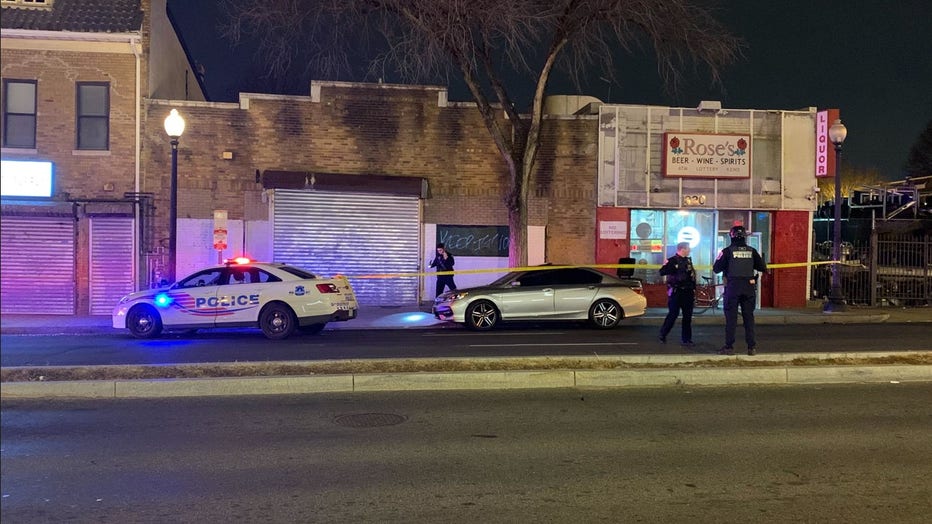 ANC Commissioner Kathy Henderson believes the suspect will be caught quickly. 
"We need this person off the street," Henderson said. "Anyone who would discharge a weapon like this inside of a store and shoot someone is beyond reckless."
Commissioner Henderson also said the store owner is cooperating with police. She is holding a community meeting this Saturday to address this shooting and other ongoing violence in the area.