Leesburg mother upset after son walks out of elementary school unaccompanied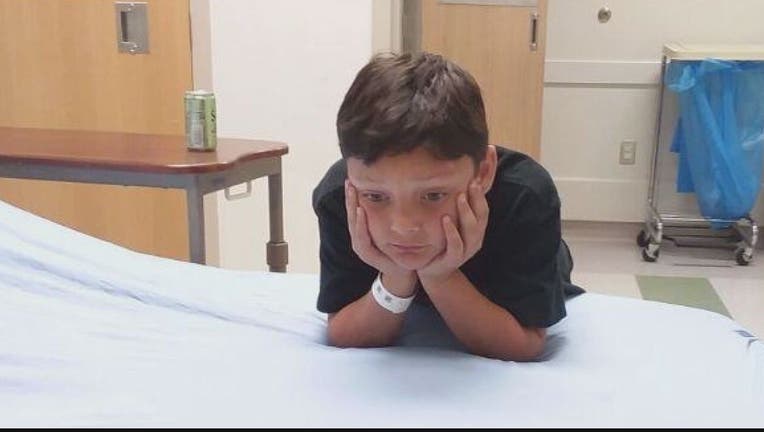 LEESBURG, Va. - A mother in Leesburg, Virginia is upset after she said her 9-year-old son walked home from Catoctin Elementary School in the middle of the day without anyone noticing. 
Jessica Salazar said her son usually rides the bus home from school because it's about a 25 minute walk.
But on Oct. 3 in the middle of the day, Salazar said it was a different story. 
"The door opens and I'm thinking it's my mother-in-law but she was not there, instead I see a little boy," she explained, "I see my 9-year-old-son."
The confused mother said when she inquired why and how he was home, the child told her he left school because he was verbally being bullied. 
The mom said she immediately took him back to the school around 1 p.m.
"They asked me if they could help me and I said, 'Yeah, I'm here to return a kid," Salazar said.
Loudoun County Public Schools acknowledged the incident happened last week.
The young child walked out of school instead of going to recess after being tended to by a school nurse for a finger Salazar confirmed he hurt the week prior. 
In a statement to FOX 5 the school system explained:
"Loudoun County Public Schools takes every safety-related incident seriously. In this instance a 4th-grade student was directed to meet their class at recess after visiting the school clinic. Instead of joining their class, the student left the school's campus. Following a review of this event by the principal, Catoctin Elementary School has implemented additional safeguards to ensure that students are not alone when they are apart from their classes."
The school system also went on to say that it uses a variety of redundant security tools, both physical and technical, to monitor and control access to its facilities. For security reasons it's not appropriate to detail the specific measures in place at any particular facility.
Salazar told FOX 5 that her son is dealing with some behavioral issues and that she is planning to meet with the school's Principal later this month to discuss how the school can accommodate her son's challenges.