Knife-wielding student threatens classmates and SRO at Thomas Johnson High School
FREDERICK, Md. - A knife-wielding student was arrested on the first day of classes at Thomas Johnson High School after a fight broke out in the hallway. 
The incident happened just after 9 o'clock on Wednesday, as two School Resource Officers noticed an altercation in between classes. Both SROs intervened and were able to get in between the two primary students involved before they said it escalated. 
One of the kids involved, according to the Frederick County Sheriff's Office, began resisting the SRO's efforts to keep the students separated. He reportedly pushed the SRO in an attempt to reengage with the other student. The sheriff's office said the SRO pulled out his TASER to calm the 16-year-old down and then flashed it again after the student whipped out a pocket knife and began threatening his classmates and the SRO inside a school office.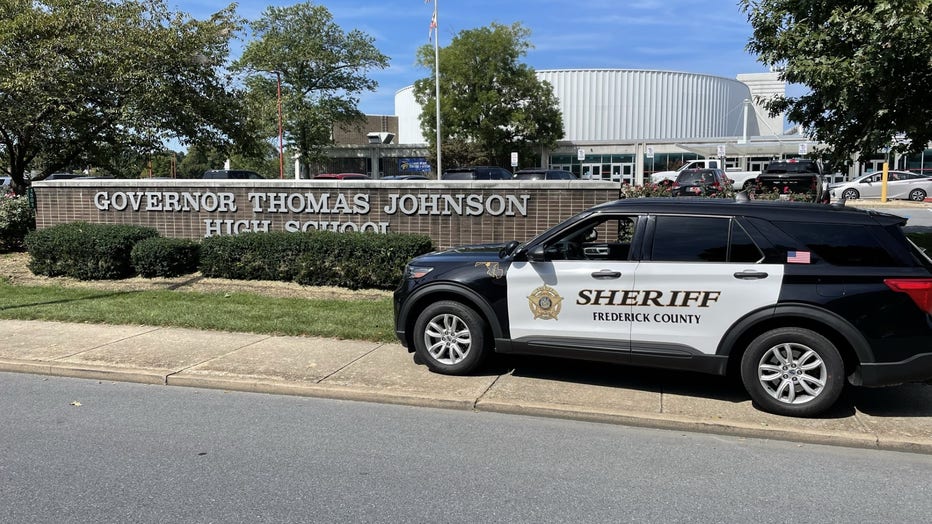 Photo via Frederick County Sheriff's Office
The student eventually dropped his weapon but resisted the SRO's attempted arrest. Deputies, the sheriff's office sent, eventually took the student into custody. 
The teen is now facing a slew of charges, including first-degree assault, second-degree assault, possession of a dangerous weapon on school property, resisting arrest, and threats of mass violence. He is being held at the Adult Detention Center and will be charged as an adult.
"This incident at Governor Thomas Johnson High School is not how we, or our partners at Frederick County Public Schools, wanted the school year to start," said Lt. Brian Woodward, FCSO SRO commander. "However, this one incident is not a reflection of the entire Gov. Thomas Johnson High School community."