KIPP DC student forced to lift shirt, expose herself after underwire in bra sets off metal detector
WASHINGTON - A D.C. mother is furious after she says her 17-year-old daughter was forced to lift her shirt and bra in front of an administrator while in a private room at her high school after the underwire in her bra apparently set off a metal detector.  
On Aug. 16, a report was filed with the Metropolitan Police Department stating that the teen arrived at KIPP DC College Preparatory School and went through the metal detector, which indicated the detection of a weapon. 
She was told to go back through and when it went off a second time, the student was then searched with a wand — which, according to her mother, didn't beep. The school, however, says after she was wanded they wanted to investigate further.
After that, the teen was pulled aside for a private search, which the school handbook does allow, stating that "All searches shall be authorized and conducted by a member of KIPP DC's leadership team in the presence of a witness, except where the circumstances render the presence of a witness impractical."
But the teen's mom, Natasha Wiggins, says the school guidelines were violated once her daughter was in a private room with an administrator.
The teen was brought into a closed-off copier room with the school's vice principal, Jashri Shankar, who told the student to lift her shirt and bra to prove that she didn't have any weapons in her breast area. 
"You could hear shaking in her voice, and she said 'ma, a staff member made me lift my bra up and expose myself to her,'" Wiggins said. "She felt violated, disrespected, and I'm not sure. It was just against all policies."
There are no indications that a witness was present when the search occurred. 
In a statement to FOX 5, the school said, in part, "Based on our investigation, which consisted of reviewing video footage from the incident and statements from both the KIPP DC staff member and student in question, we have no reason to believe there was any improper activity." 
School officials later determined that the metal detector was going off because of the underwire in the girl's bra. 
Wiggins says she, nor the girl's father, nor any other emergency contacts were notified prior to the search. Wiggins says she didn't know anything about the incident until about 1 p.m. that day and she immediately went up to the school.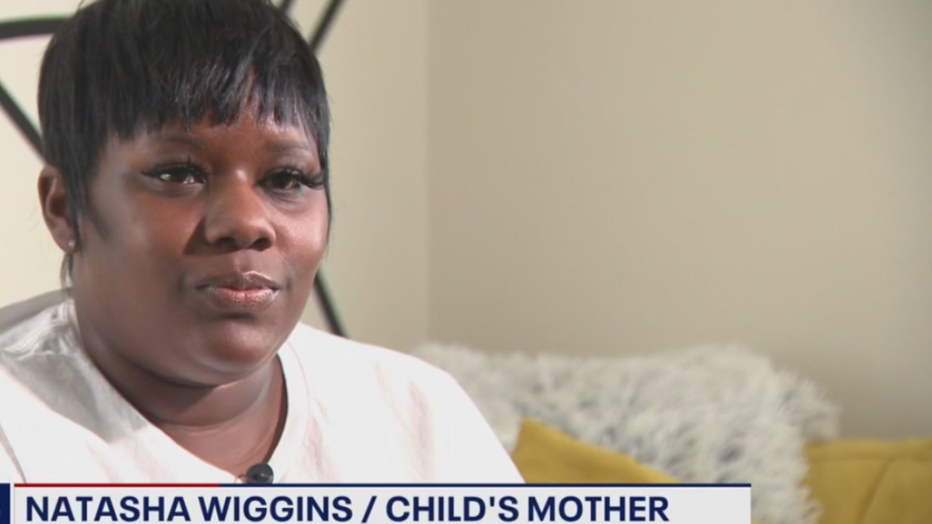 "She wasn't allowed to notify [me]," Wiggins told FOX 5 in an email. "However, she notified another staff member that she had been violated and no one still contacted me. It wasn't until 1 p.m. when she got with a teacher she felt safe with that she was able to contact me to make me aware." 
KIPP DC College Prep says they did make a call to a guardian, but acknowledged the call did not happen until after the search.
Even after having very few issues with the school during her daughter's time there, Wiggins has pulled her daughter — a senior — out of the school after she says met with school leaders and didn't get the answers she wanted.
"We continue therapy and counseling for my daughter, and we hold KIPP responsible," Wiggins said. "I don't want it to happen to no one else's kid." 
KIPP tells FOX 5 they're working on improving the communications policies and procedures after this incident, adding that they try to make the private searches as minimally invasive as possible, something Wiggins doesn't believe happened here.
"Although the school did attempt to contact the parent, we understand that this occurred after the search had taken place. We are taking immediate steps to review and enhance our notification procedures to ensure that such incidents are prevented in the future," the school said.  
FOX 5 DC is following this story. Check back for updates on-air and online. 
READ THE FULL STATEMENT FROM KIPP DC COLLEGE PREP BELOW: 
"All KIPP DC high schools participate in weapons abatement which consists of a screening process before students are allowed into the building. In this instance, a student went through our weapons abatement screening process twice. Video footage shows that each time a security alert was flagged. The student was asked to step aside by our security team and went through an additional wanding procedure as another measure of security. This additional search also flagged security alerts.
At that time, our security team motioned for a member of our administrative team to conduct a private search of the student before clearing them to continue to class. Based on our investigation, which consisted of reviewing video footage from the incident and statements from both the KIPP DC staff member and student in question, we have no reason to believe there was any improper activity.
Ultimately, our main goal with weapons abatement or any search is to do our due diligence to ensure the safety of our school communities and we will continue to reflect on and improve our processes to keep student, staff, and family safety at the forefront."