Jesse Matthew enters Alford plea in '05 Virginia sex assault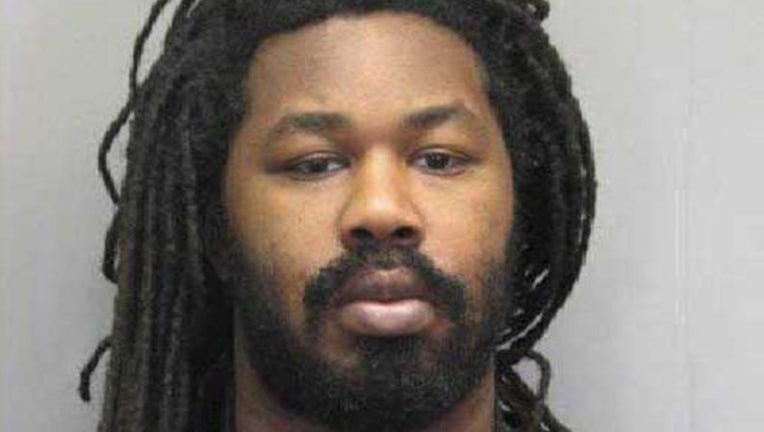 article
By MATTHEW BARAKAT
Associated Press
The plea in the decade-old assault came midtrial, after three days of testimony that included the victim's harrowing account of fighting to prevent her assailant from raping her and DNA fingernail evidence from that struggle.
With the plea, Matthew acknowledged that prosecutors had enough evidence to convict him without directly admitting to any crime.
Matthew faces up to life in prison, but another case looms: The 33-year-old Charlottesville man is charged in a separate case with the abduction and killing last year of University of Virginia student Hannah Graham. Prosecutors there are seeking the death penalty.
The Alford plea in the Fairfax sex-assault case came after prosecutors rested their case and Matthew's public defenders tried to get the judge to toss the case out of court. They argued that the DNA could have been inadvertently transferred by coming into contact with a common surface, and pointed out that nobody, including the victim, had been able to identify Matthew as being in the area at the time of the crime.
But Judge David Schell described the evidence against Matthew as overwhelming. Schell accepted the plea on all three charges: attempted capital murder, abduction with intent to defile and sexual assault.
He set an Oct. 2 sentencing date. At a hearing next week, the victim, who flew back from India, can give victim-impact testimony.
"She wants to tell the judge how this harmed her, even to this day," Commonwealth's Attorney Ray Morrogh said. The Associated Press generally does not identify sexual assault victims.
Morrogh said he struck no plea deal with the defense. He declined to say whether he will seek a life sentence, but when asked the chances of whether Matthew will ever see the light of day, he said, "I hope nil."
The Alford plea takes the jury out of the equation in formulating a sentence. The judge alone will determine that.
Willie McDuffy of Centreville, one of the jurors, said Wednesday morning's testimony linking Matthew to the fingernail DNA left him believing Matthew was guilty, though he was keeping an open mind for the defense.
He said he watched Matthew closely during the trial and described him as "kind of oblivious." McDuffy said that the victim's testimony was moving, and that he and the other jurors were a little disappointed to have the decision taken out of their hands.
"I did feel for her. It did make me tear up a little bit," McDuffy said.
The victim told jurors Monday that her attacker grabbed her just steps from the door to her townhouse and carried her into a darkened area, where he ripped off her clothes and molested her. She fought and scratched him, yielding the crucial DNA evidence, until her attacker ran off as a bystander approached.
"He physically picked her up like a baby ... and carried her into the darkness," Morrogh said in court Wednesday. "He did that to render her helpless for his purpose: to kill her and molest her for his pleasure."
Matthew's family declined to comment as they left the courtroom.
Gil Harrington — mother of Morgan Harrington, a Virginia Tech student who was killed and whose case is linked by DNA evidence to the Fairfax case — sat through the trial and said after the plea, "We're a third of the way there," referring to her daughter's case, in which no charges have been filed; the Hannah Graham case; and the current case.
She described her emotions as roiled; among other things, she said she felt some compassion for Matthew's family. "Their world has shifted. It's entering a dark phase," she said.
She said she's intent on pursuing justice for her daughter but for now is gratified that "this criminal will never hurt anyone again."
In Albemarle County, a hearing is scheduled later this month to set a trial date in Matthew's capital murder case connected to the abduction and death of Graham, whose case drew international headlines.
Copyright 2015 The Associated Press. All rights reserved. This material may not be published, broadcast, rewritten or redistributed.