Jay Briscoe, Ring of Honor wrestling champion, dies in Delaware car crash
LAUREL, Del. - Ring of Honor wrestling champion Jay Briscoe was killed Tuesday in a car crash in Delaware. He was 38.
Briscoe, whose real name was Jamin Pugh, joined ROH in 2002.
He and his brother Mark Briscoe (real name Mark Pugh) were the promotion's World Tag Team Champions.
FOX News reports Briscoe was also a two-time solo champion, and a six-man tag-team champion.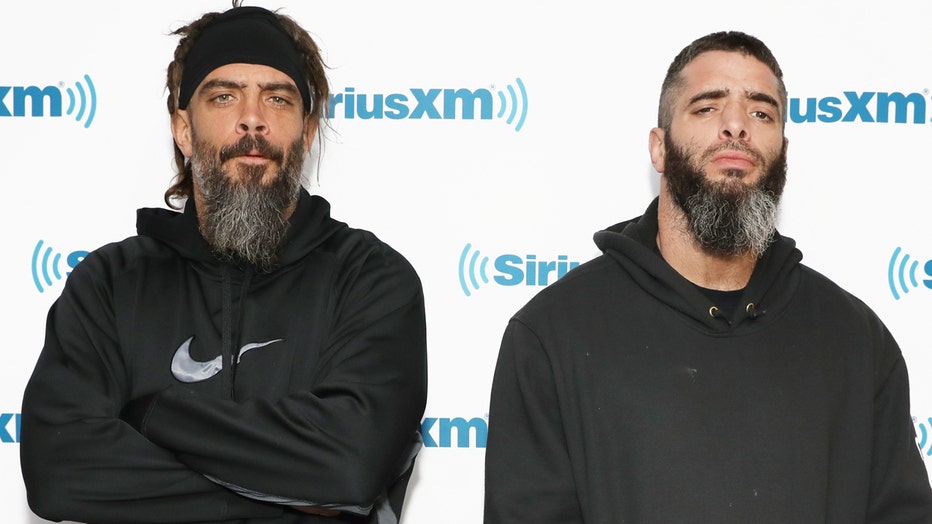 Wrestlers Jay Briscoe and Mark Briscoe of The Briscoe Brothers visit the SiriusXM Studios on April 4, 2019 in New York City. (Photo by Cindy Ord/Getty Images)
Professional wrestling superstar and WWE executive Paul Levesque – better known as Triple H – tweeted condolences Tuesday. "An incredible performer who created a deep connection with wrestling fans across the globe," he wrote. "My condolences to the family and friends of Jay Briscoe."
The crash was reported around 5 p.m. Tuesday in Laurel, Delaware near Laurel Road at Little Hill Road.
Investigators said a Chevrolet Silverado 1500 pick-up truck traveling eastbound on Laurel Road lost control, swerved into the oncoming lane, and hit Briscoe's truck head-on.
Both Briscoe and the driver of the Silverado 1500, identified as Lillyanne Ternahan, 27, of Frankford, Delaware, were pronounced dead at the scene.
Police said Briscoe's 12-year-old and 9-year-old daughters were also hurt in the crash. They were both taken to an area hospital in critical condition.
Investigators are working to determine if alcohol was a factor in the crash.
The investigation into the crash continues at this time.
Anyone with information is asked to call 302-703-3269 or 1-800-847-3333.