Inside the Congressional push to add longer, more flights at Reagan National Airport
ARLINGTON, Va. - The head of Ronald Reagan Washington National Airport is coming out swinging against a push to add more, and longer flights at DCA. 
It all stems from a bill in Congress that's attracted both Democratic and Republican support. And this isn't the first time lawmakers have tried to make this happen.
The motivation isn't hard to figure out: It's just easier for members of Congress to fly in and out of the nation's capitol from Reagan National than it is for them to fly out of Dulles.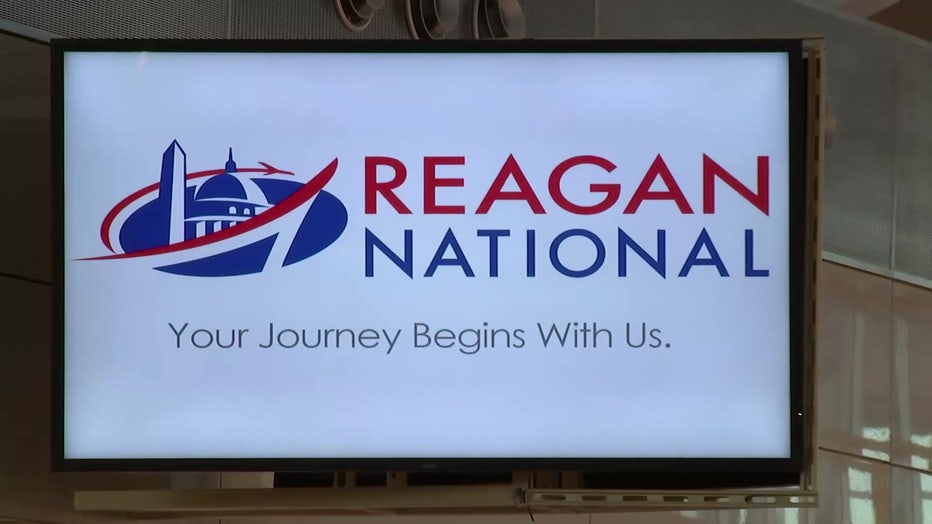 Democratic Congressman Hank Johnson of Georgia, and Republican Congressman Burgess Owens of Utah, have a bipartisan bill adding 28 flights a day and long-haul flights at DCA. But while the metropolitan airport's authority's head told FOX 5 it's a bad idea for safety and capacity reasons, Congressman Johnson says the growing DMV needs more flights.
"The Washington D.C. area has exploded in growth over the last 60 years, and the restrictions for growth at DCA have been in place for 60 years," Rep Johnson said. "Washington D.C. and the surrounding area has grown exponentially since then!" 
"Everyone would like to fly in and out of Reagan National, but historically the FAA had to put restrictions on the number of flights per hour for safety reasons and that's why we have a limited number of flights," explained Jack Potter, the president and CEO at Washington Metro Airports Authority.
Currently, there is a 1,250-mile FAA limit for nonstop service at Reagan National the only other airport with such restrictions is La Guardia in New York City. Congress could force the change by direct legislation, or pressure the FAA to add the flights.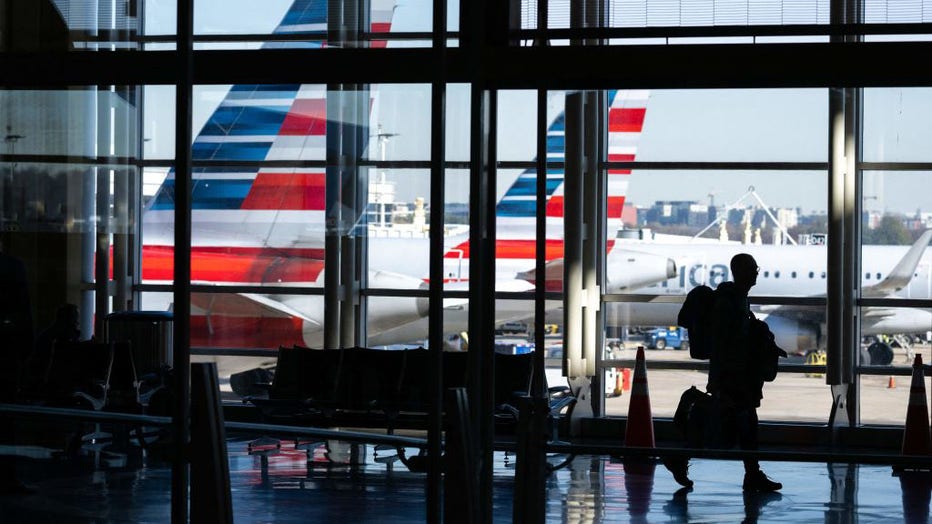 American Airlines airplanes are seen past a traveler walking through Ronald Reagan Washington National Airport in Arlington, Virginia, on Nov. 22, 2022. (Photo by SAUL LOEB/AFP via Getty Images)
The Washington Metropolitan Airport Authority says in their view it's an issue of "paramount importance" to oppose any additional flights at Reagan National. Congressman Johnson says the bill's next destination is a hearing in the House Transportation Committee. Co-sponsors are also looking to land a supporter to pilot it through the Senate.