Hundreds march in Philadelphia to protest the election of Donald Trump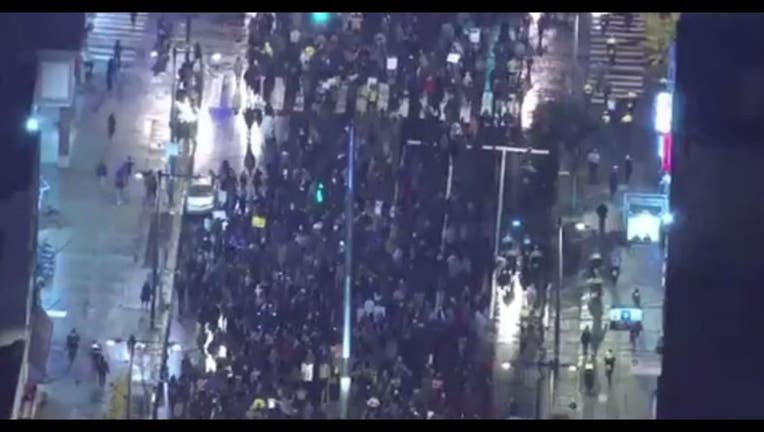 article
PHILADELPHIA (WTXF) - Hundreds of protesters have gathered in Philadelphia to express their disapproval of the election of Donald Trump as the 45th president of the United States.
The protest started shortly before 8 p.m. Wednesday at city hall. SkyFOX captured hundreds of people marching and chanting.
So far, there's no reported injuries. Police have blocked the protesters from going on to the Vine Street Expressway.
Protests are erupting coast-to-coast. Minutes after Trump was declared the winner early Wednesday, hundreds of protesters took to the streets in the San Francisco Bay Area, blocking freeways, lighting fires and chanting, "Not our president." Protesters took to the streets in Los Angeles, Chicago, New York and Portland Wednesday evening.
This is a developing story, please stay with FOX 29 for updates.