How assumable loans could help homebuyers in the DMV avoid high mortgage rates
WASHINGTON - Buying a new home in the DMV is tough these days with mortgage rates sitting over 7% — double where they were just two years ago. But there might be a way around the skyrocketing rates. 
It's called an assumable mortgage and it allows a home buyer to assume the seller's mortgage along with the interest rate and the repayment terms. It could be a golden opportunity for some buyers but, as with all things, terms and conditions apply.
Assumable mortgages generally only work for government-backed loans like an FHA or VA loan for veterans. The original loan doesn't cover any appreciation in the home, so the buyer is on the hook for any uptick in value. Buyers have to meet the terms of the original loan and qualify with that lender and that can take time — a luxury that buyers in the DMV don't usually have.
"The biggest difficulty is getting a seller to agree to allow you to assume the loan because the reality is you're lucky to have the assumption approved within 90 days," said Chong Yi with The Yi Team Mortgage.
In the DMV market of competing all-cash offers and shorter-than-30-day windows to close, slow timing can be a tremendous barrier. There's also some risk to the seller if the seller is a veteran with a VA loan.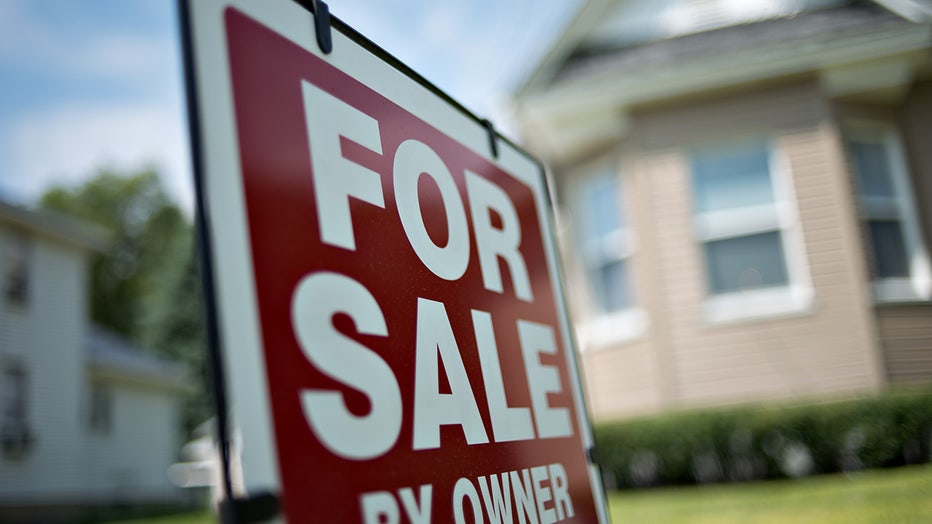 A "for sale by owner" sign stands outside a home in LaSalle, Illinois, U.S., on Friday, June 7, 2013. The Mortgage Bankers Associations weekly mortgage market index, which measures mortgage loan applications for purchases and refinancings, is schedul
"While a non-veteran can assume that VA loan, if it is a non-veteran, the veteran then loses that portion of their VA eligibility as long as that mortgage is out there," said Ryan Angiers with First Home Mortgage. 
So how do you find an assumable mortgage? Angiers and Yi estimate only about 5% or fewer homes have the option and with appreciation rates continuing to climb in our region, the cost of a second loan to make up the difference may not be worth it.
"They were trying to buy a $600,000 property in Virginia, in Falls Church, and the veteran was willing to offer the assumption — it was a veteran to another veteran. He had a 2.5% loan," Yi said. "So everything is great, everything is falling into place but the reality is he had to come up with a $225,000 second loan and when we did the aggregate payment, the payment comparison, the payment was about the same."  
Yi says you should be able to search public records to see if a deeded loan is a government-backed loan and assumable. It's a needle in a haystack, to be sure, but one that could pay off.
"An assumable mortgage can be a fantastic opportunity for the right situation but you just have to find that situation," Angiers said.
Some good news, perhaps, is that Yi is predicting mortgage rates will start to go down before the end of the year.