Homemade, cardboard license plate lands NY woman in jail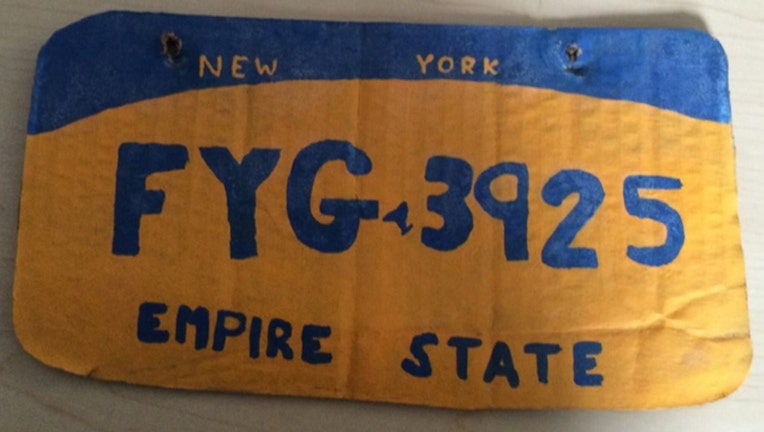 article
BUFFALO, N.Y. - (AP) -- Authorities say putting a homemade, cardboard New York state license plate on a car has landed a woman in jail.
The Erie County sheriff's office says a deputy pulled over a car Wednesday after noticing it didn't have a front license plate.
Police say the vehicle's rear plate was actually a piece of cardboard painted to resemble the yellow and blue version of the New York license plate. The bogus plate had three letters and four numbers, with the words "New York" written on top and "Empire State" on the bottom.
The charges against the 28-year-old woman from the town of Sardinia include possessing a forged instrument and operating a vehicle with a suspend registration.
She's being held Friday in the county jail on $400 bail.
In case you are wondering, homemade cardboard license plates are NOT legal.
© 2016 The Associated Press. All rights reserved. This material may not be published, broadcast, rewritten or redistributed.