Hate symbol keyed into SUV in Ashburn
ASHBURN, Va. - A Virginia resident is outraged after he says someone keyed a swastika on his SUV.
Robert Courtney says his SUV was parked outside his apartment building.
He says a mounted motion detection camera inside his SUV captured what happened, and he was stunned to find the hate symbol.
Although the visual is dark, you can make out the image of someone standing by Courtney's SUV.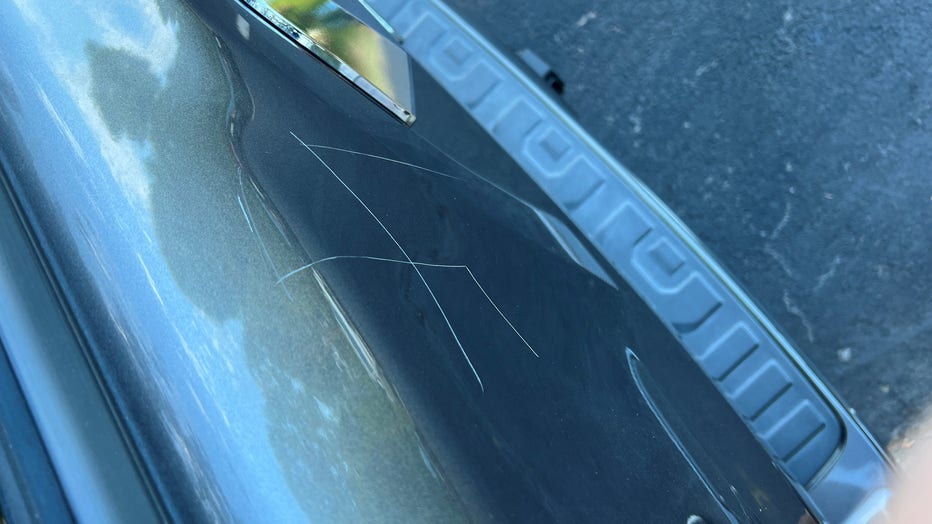 You can hear the sound of what he says is someone scraping the swastika into the paint on his Toyota 4Runner.
Courtney told FOX 5 the incident happened around 1 o'clock in the morning this past Saturday at the Acadia apartment complex in Ashburn.
He says he was angry to see the swastika on the back hatch, and it's the first time he has experienced what he calls "hate vandalism."
This is a developing story. Check back with FOX 5 for updates.