Group of teens linked to robbery, violent carjacking on Capitol Hill
WASHINGTON (FOX 5 DC) - D.C. Police are searching for teenagers accused of robbing a woman then assaulting and carjacking another woman on Capitol Hill Tuesday. 
Both victims have lived in their neighborhood for more than 20 years and say they've never experienced anything like this. 
Erika Lehman said she spotted three young men around her neighbor's Jeep, and one of them was jumping on the hood.
"I rolled my window down and said, 'Hey, get off the car,'" said Lehman.
She didn't think twice about scolding the teens. She said the youngest was barely five feet tall and at most, 13 years old. 
Lehman said they cursed at her when she got out of her car and threatened to call police
"They said, 'We don't care about the cops. The cops aren't going to do anything,'" she said.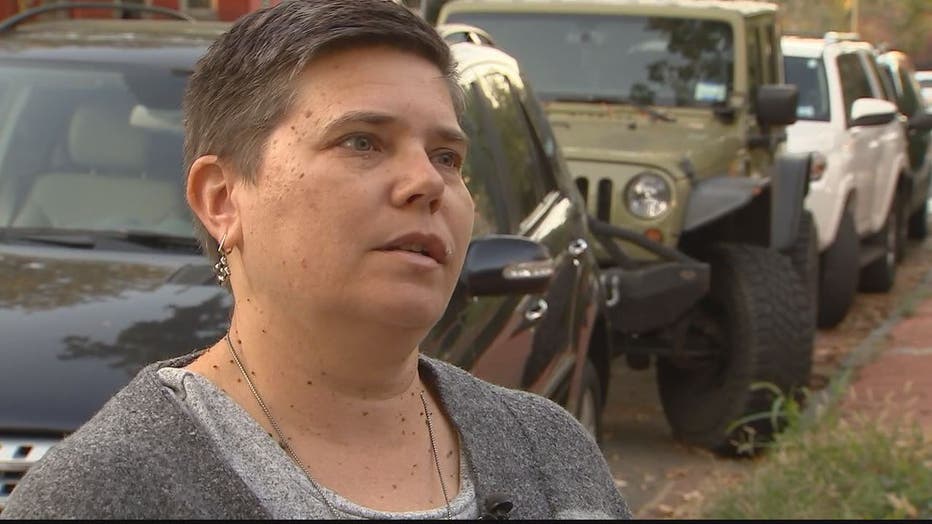 Then oldest of the group went over to her car which still had keys in the ignition. Lehman tried to get back in the car, but the teen, who she said looked to be 17 or 18, began punching her without saying a word. 
"He hit me three or four times on the side of my head, broke open my lip, so I was bleeding quite a lot, cut the inside of my mouth, cut my lip and then as I turned away, he hit me on the back of my head," Lehman said. 
She said she blacked out for a moment and came to as the teen was driving away in her car. She says the other two guys ran off.
It was just after 6:00 p.m. when this happened Tuesday on 4th Street near E Street in Southeast.
Police say just minutes before that, a group of five kids approached a woman a block away on 5th and G streets. One of them grabbed her purse, dumped it out and stole her phone and wallet. The woman's husband says they've lived in the neighborhood 20-plus years and his wife is shaken up.
Lehman has lived there just as long.
"It's so horrible," she said. "I don't want to be at that place where I don't feel like I can stand up for what's right, but also, the fear is pretty intense right now."
Her car still hasn't been recovered. It's a teal Subaru Impreza with D.C. tags, last seen fleeing southbound on 4th St SE. 
Anyone with information should call the MPD tip line at 202 727 9099 or text anonymously to 50-411.