Greek man missed doomed Ethiopian Airlines flight by minutes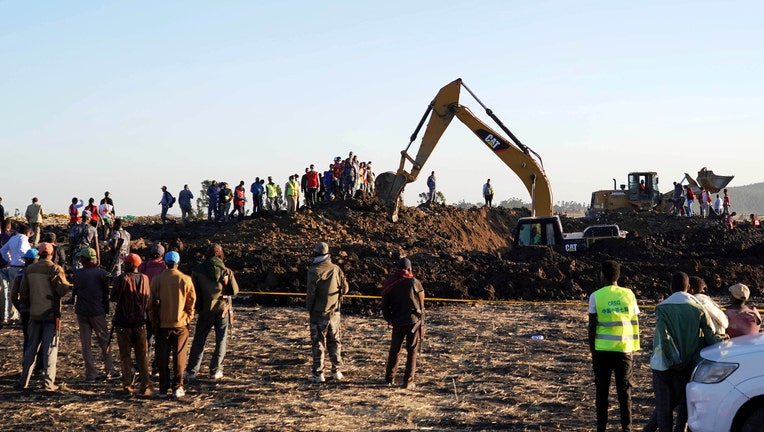 ADDIS ABABA, Ethiopia (FOX 10) -- A Greek man is lucky to be alive, after he claims he missed the doomed Ethiopian Airlines Flight 302 by just minutes.
The flight, which crashed minutes following takeoff on Sunday, killed all 157 people onboard.
The man, named Antonis Mavropoulos, posted a photo that shows what appears to be his boarding pass onto his Facebook profile. In the post, which was made in Greek, Mavropoulos called March 10, 2019 his "lucky day".
"I missed it for two minutes," wrote Mavropoulos, as translated by Facebook. "When I arrived, the boarding was closed and I watched the last passengers in the tunnel go in. I screamed to put me in but they didn't allow for it."
Mavropoulos said he was then placed on another flight that was scheduled to leave at 11:20 a.m. (local time). At 10:50 a.m., he was prevented from boarding the flight by two security officers. Mavropoulos said he protested against the treatment.
"He told me gently not to protest and say thank you to God, because I am the only passenger who did not board flight ET 302, which is missing," Mavropoulos wrote. "This was why they can't let me go, until they determine who I am, because I didn't get on the flight."
Mavropoulos later learned the flight did indeed crash, and told people he knew that he was not on the doomed flight. Mavropoulos said he wrote the post to manage his shock, and said he is "grateful to live".
"Maybe not too old to rock n roll - but certainly too young to die," Mavropoulos wrote, at the end of the post.
(This post was made in Greek. To read the translation, as provided by Facebook, click on See More, and when the page loads, click "See Translation")

FOX 10 reported on this story from Phoenix