Gov. Youngkin faces pushback over 'AP African American Studies' review
ARLINGTON, Va. - The leader of Loudoun County's NAACP says she has "great concerns" over Virginia Governor Glenn Youngkin's order to have Virginia's education secretary review the college board's "Advanced Placement African American Studies."
Under the governor's order, Virginia is joining three other states – Arkansas, Mississippi, and North Dakota – to see if the "AP African American Studies" course conflicts with any state policies regarding the teaching of race.
Meanwhile, Virginia students had an online class Tuesday on the 1619 landing of the first enslaved Africans in Virginia, and the formation of Black troops that fought the Civil War. Governor Youngkin attended the event from Fort Monroe but did not mention his order on the AP class review. Instead, he pointed to his work with the general assembly and urged students to seek compromise.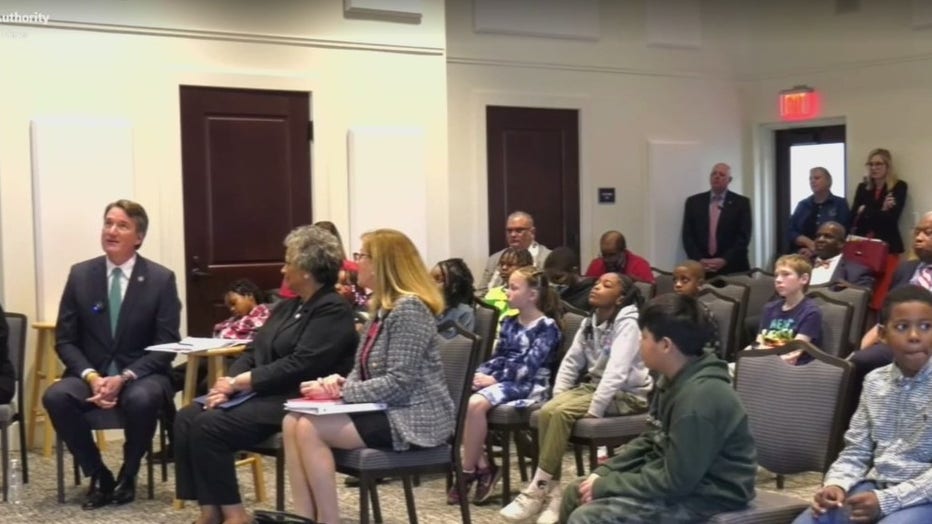 "As governor, I work with a general assembly that has both Democrats and Republicans, and so in order to do anything, we have to come together and agree. One of our big steps last year was we passed a budget that included tax cuts and record investment in schools!"  Governor Youngkin said.
READ MORE: Virginia Gov. Glenn Youngkin looks to root out critical race theory in the state
The president of Loudoun County's NAACP, Pastor Michelle Thomas, finds Youngkin being involved in a school discussion on Black history and slavery, after ordering a review of "AP African Studies" classes troubling. Thomas claims the governor sparked emotional debates in Loudoun County over "critical race theory" to win votes during his campaign.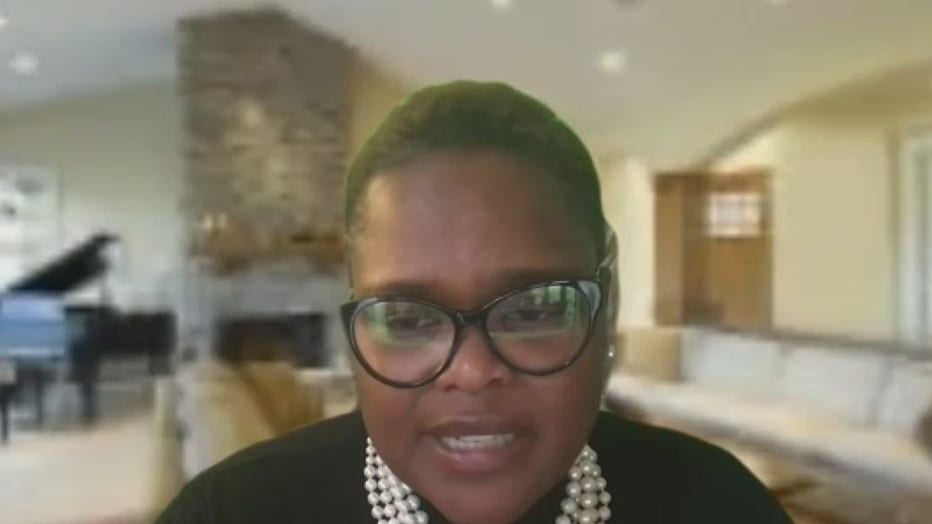 Loudoun County NAACP President Pastor Michelle Thomas
"This was literally a springboard to politics," Thomas said. "This was a springboard to the governor's seat and also now a new springboard as you can follow the governor … He's copying the Desantis playbook in hopes of a springboard into the White House!"
The Virginia NAACP officials also released expressing that it is outraged by the decision to review the College Board's AP African American Studies assessment. In a statement, the organization said, "there should be no question as to whether African American Studies is a worthy topic of study from an administration that stated a desire to teach all of American history."
"AP African American Studies" covers a variety of Black history and topics and was set to be piloted in about 60 classrooms nationwide this year. In 2022, Governor Youngkin released an interim report on "inherently divisive concepts" that were recommended by the Virginia Department of Education.
RELATED: Virginia's history learning standards remain under review
The report, compiled by Superintendent of Public Instruction Jillian Balow, lists rescinded policies and programs that "promote discriminatory and divisive concepts, such as critical race theory, as directed by Executive Order One."
On Youngkin's first day in office, the governor passed Executive Order 1 to ban any "inherently divisive content, including critical race theory."