Gov. Larry Hogan calls for removal of Justice Roger B. Taney statue at Maryland State House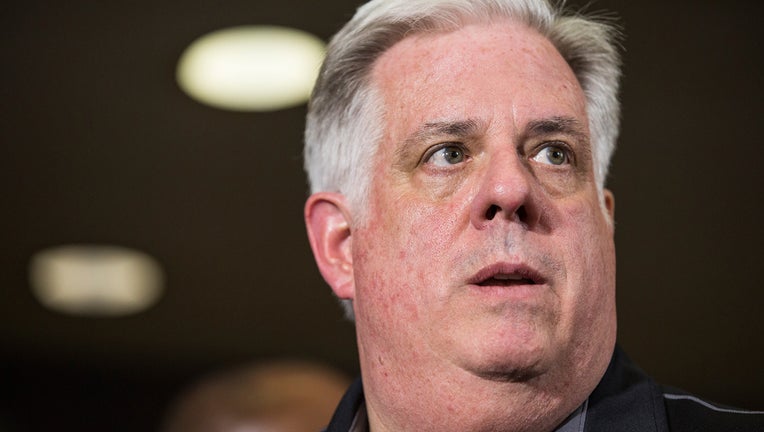 ANNAPOLIS, Md. - Gov. Larry Hogan has called for the removal of a statue of Justice Roger B. Taney from the grounds of the Maryland State House on Tuesday.
In a statement, Hogan said he believed removing the statue of the justice infamous for delivering the majority opinion in Dred Scott v. Sandford in 1857, which upheld slavery and denied citizenship to black people, was the "right thing to do."
"As I said at my inauguration, Maryland has always been a state of middle temperament, which is a guiding principle of our administration. While we cannot hide from our history - nor should we - the time has come to make clear the difference between properly acknowledging our past and glorifying the darkest chapters of our history," Hogan said in a written statement. "With that in mind, I believe removing the Justice Roger B. Taney statue from the State House grounds is the right thing to do, and we will ask the State House Trust to take that action immediately."
Baltimore Mayor Catherine Pugh announced on Monday she planned to move forward with the removal of Confederate statues in the city.
The announcements come days after a white nationalist rally in Charlottesville, Virginia, turned deadly when 20-year-old James Fields, Jr. was accused of driving his car into a crowd of counter protesters, killing 32-year-old Heather Heyer.
On Monday, protesters toppled a Confederate statue in Durham, N.C. Authorities announced on Tuesday they were looking to bring charges against those who brought down the nearly century-old statue.