Gaithersburg High School football player says he was left on field after getting sick during practice
GAITHERSBURG, Md. (FOX 5 DC) - A Gaithersburg high school football player says he was left alone on the field after getting sick during practice. 
Zachary Arrendell, a 15-year-old sophomore quarterback, tells FOX 5 he vomited and passed out Tuesday afternoon after doing punishment drills. He was later found by his mother.
"I was probably by myself for 10 minutes... 10 minutes, I would say I was by myself," said Zach. 
Zach is medically cleared to play football even though he has a condition called "postural orthostatic tachycardia syndrome" or POTS.
POTS can make you feel light-headed or dizzy, especially when you sit up after lying down. 
Zach's mom, Candice Arrendell, says the coaches have been told about his condition and should have been looking out for him when they noticed he was not feeling well.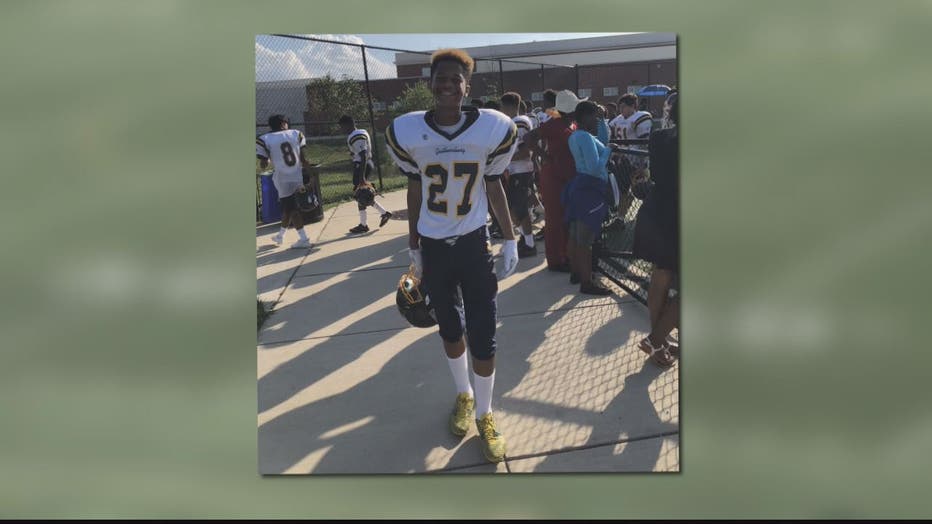 Even though Zach told players and coaches he was okay and just wanted to be left alone, the school system now acknowledges that someone should have stayed with Zach and called his mother.
Zach was treated for dehydration, headache and nausea at a clinic after practice and has been told to see a cardiologist before returning to football.
"I feel upset that no one came to check on me even though I said leave me alone," said Zach.
"I'm angry, I'm hurt because I entrust the school with my son's care. I trust if I explain to you ahead of time that it would be taken seriously and it was not taken seriously," said Candice.
Candice shared an email she received from GHS Principal Cary Dimmick, which reads, in part:
"I am very sorry about the situation that occurred with Zachary yesterday.  As a result of the circumstances, we have re-emphasized with all our coaches the MCPS protocols for injuries and/or illness.  Additionally, we have created additional measures to be put into practice immediately at GHS to ensure that families are immediately notified in the event of an illness or injury to any of our student-athletes."