Gabby Giffords calls on capitol following Vegas shooting 'The Nation is Counting on You'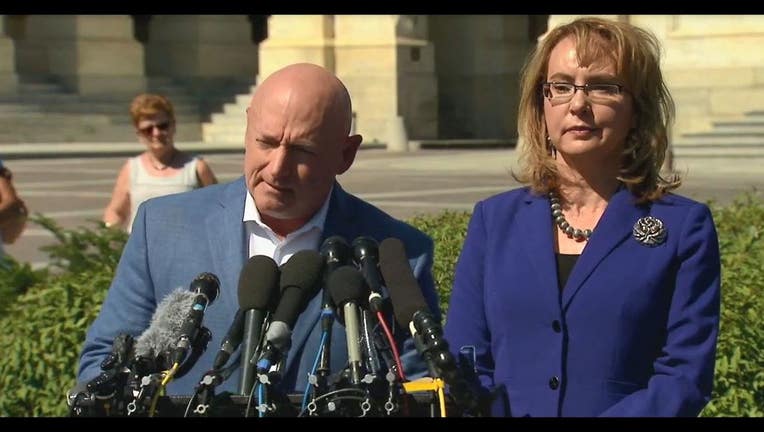 article
WASHINGTON (AP) - Former Rep. Gabrielle Giffords raised her fist at the Capitol and said "the nation is counting on you" after the deadly mass shooting in Las Vegas.
Giffords, who was grievously wounded in 2011, and her husband Mark Kelly were at the Capitol on Monday. They said the nation's thoughts and prayers are not enough and Congress must pass legislation to keep deadly weapons out of the wrong hands.
Kelly and Giffords had planned to campaign for Virginia gubernatorial candidate Ralph Northam, but instead they went to the Capitol to comment on the shooting. Citing President Donald Trump, Kelly said "Americans need more than our president's prayers. We need his plans." Kelly is calling for a commission to work on solutions to gun violence. He says it's the only acceptable moral course for the country.
Mobile app users can watch the video here.