Funeral service owner arrested in fatal shooting at 10-year-old's funeral
WASHINGTON - Prince George's County police announced Wednesday that the owner of a funeral service company was arrested and charged with murder in the wake of a fatal shooting at 10-year-old Arianna Davis' funeral. 
Among several charges, 48-year-old Wilson Wesley Chavis of Hughesville is facing first and second-degree murder as well as attempted first and second-degree murder. The man killed has been identified by police as 30-year-old Ronald Steven Banks of Southeast D.C. 
Police said Banks was a pallbearer at a burial service being held at the cemetery. Witnesses told FOX 5 he was a cousin of the 10-year-old being laid to rest.
Police said Chavis' funeral service was the business providing the funeral service for 10-year-old Arianna Davis, the innocent bystander shot and killed as she was asleep in the back seat of a car on Mother's Day. 
Chavis, authorities said, confronted two people at Washington National Cemetery Tuesday who were affiliated with a different funeral service company, with which he had a long-standing business dispute. Chavis is the owner of Compassion and Serenity Funeral Home, according to court documents. 
After several funeral attendees became upset with Chavis and confronted him, court documents revealed the 48-year-old then backed up, tripped over the concrete vault lid on the ground next to the grave, and fell. Investigators said as he fell, Chavis immediately pulled a pistol out and fired, allegedly hitting and killing 30-year-old Ronald Banks — a second round was said to be fired as he stood.
Police said Chavis then fled the cemetery. He was pulled over shortly after and taken into custody. Court documents show Chavis waived his Miranda rights and provided a statement, admitting his involvement with the shooting.
In court Wednesday, FOX 5 learned Glenda Freeman, the head of Freeman's Funeral Services, filed for a temporary peace order against Chavis in mid-May for alleged threatening and harassing behavior over the phone and text. Freeman told the court Chavis also threatened her employee over an incident two years ago. However, the documents applying for the peace order did not describe what happened then.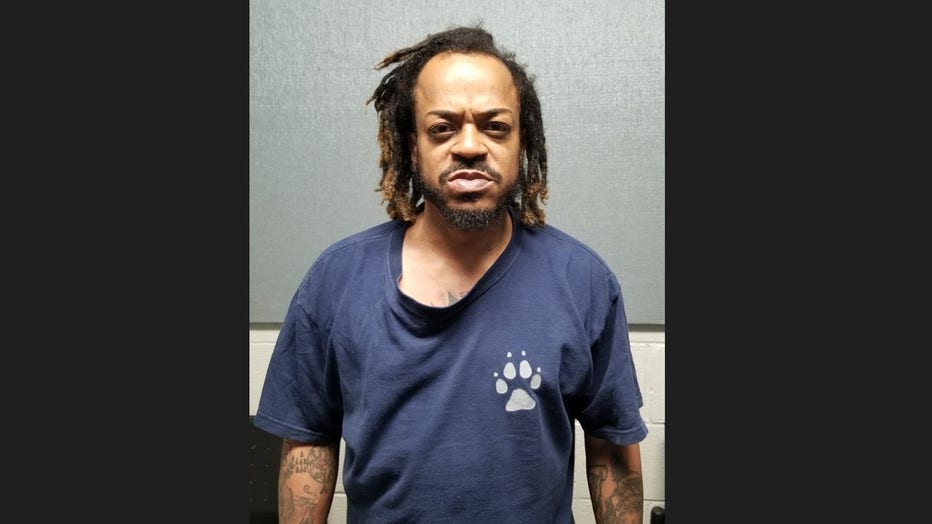 Wesley Chavis, 48, of Hughesville, Maryland 
Freeman Funeral Services is the other company involved in the funeral shooting dispute.
In the petition for a peace order, Freeman listed the employees she's also seeking protection for. Those named included the pastor leading Tuesday's funeral service, Pastor Joseph (Jody) Fletcher and another employee Chavis was alleged to have confronted at the cemetery.
Pastor Foster told FOX 5 via phone on Wednesday he is sometimes contracted by Freeman Funeral Services when the family cannot find a pastor. He said he was not aware his name was listed in the peace order and claimed to not know what the long-standing dispute was over. He declined to answer any more questions, saying police have advised him not to speak, due to the ongoing investigation.
Maryland's court database, Maryland Case Search, revealed the temporary peace order was dismissed early Tuesday morning (the day of the funeral shooting) due to the petitioner not appearing for an 8:45 a.m. hearing.
Calls to Freeman went unanswered Wednesday. No one from Compassion and Serenity Funeral Home has responded to FOX 5's request for comment.  

Chavis is scheduled for a bond hearing Thursday afternoon.