Free family-friendly fall festivals around the DMV
WASHINGTON - Festivals are sprouting up around the DMV in celebration of all things autumn. Many events are free for visitors and exhibit local businesses and artists. Here are just some of the free events you can attend this fall.
Enjoy crafts, food trucks and folk artists from around the DMV at Takoma Park's Folk Festival! Over 40 artists will play on the festival's six stages. The first performance goes live at 11:00 a.m. at Takoma Park Middle School. The event will be Sunday, September 10. 
D.C.'s "best kept secret" is almost here! H Street Festival spans 11 blocks and features music, dance, fashion and shopping. 150,000 participants are expected to attend the free event. Come out and enjoy a Saturday of fun on September 16.
The Art of Living presents the World Culture Festival: U.S. Edition. Reserve your free pass and come out to the National Mall to experience a "cultural extravaganza." Skip Marley, the U.S. Army Blues and a thousand-voice gospel choir are just some of the 17,000 artists set to take the stage. The event will be from September 29 to October 1.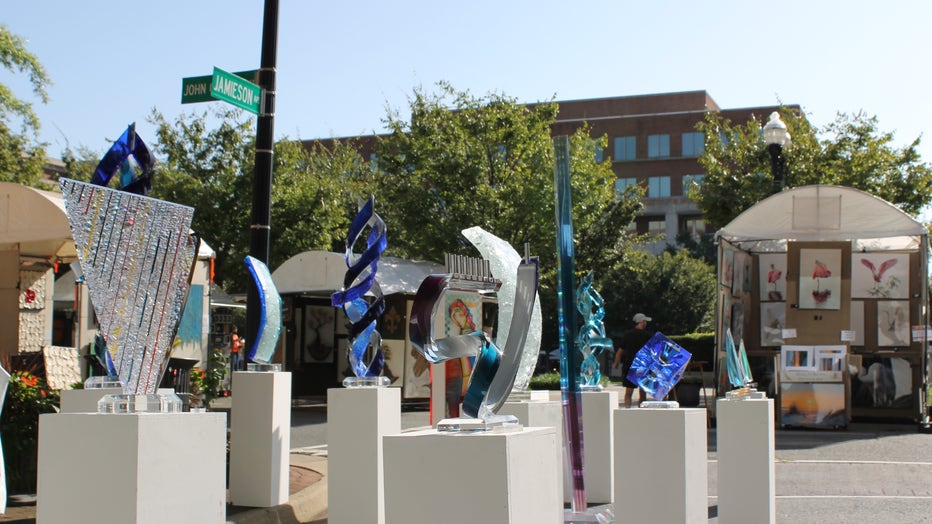 Courtesy Howard Alan Events
Head to John Carlyle Square to experience art from around the country. Artists will display jewelry, paintings and pottery at their outdoor booths. Visitors can just browse or purchase pieces during the weekend. This annual event will be taking place between September 30-October 1.
The 31st Annual Taste of Bethesda is coming to FOX 5's stomping grounds! Four stages will host entertainment all day in Bethesda's Woodmont Triangle. Admission is free, but taste tickets are $5 per bundle of four. Enjoy this event on Saturday, October 7.
Over 400 vendors are coming to this "hometown festival" in Old Town Fairfax. Enjoy three stages, beer gardens, and tours of historic Fairfax's museums and houses. Make sure to stay for the After Fest Concert starting at 5:30. This annual festival will take place on Saturday, October 14.