Freak accident on Suitland Parkway claims life of 28-year-old with Down Syndrome
SUITLAND, Md. - A Prince George's County family is grieving, days after a freak accident on a busy stretch of road ended in tragedy.
Authorities say 28-year-old Deandre Coleman was killed after a tree fell, seemingly at random, and hit a moving vehicle being driven by Coleman's father, Carlos Williams. It happened on Suitland Parkway near Meadowview Drive shortly after 11 a.m. Saturday. 
Coleman and Williams were the only two people in the car.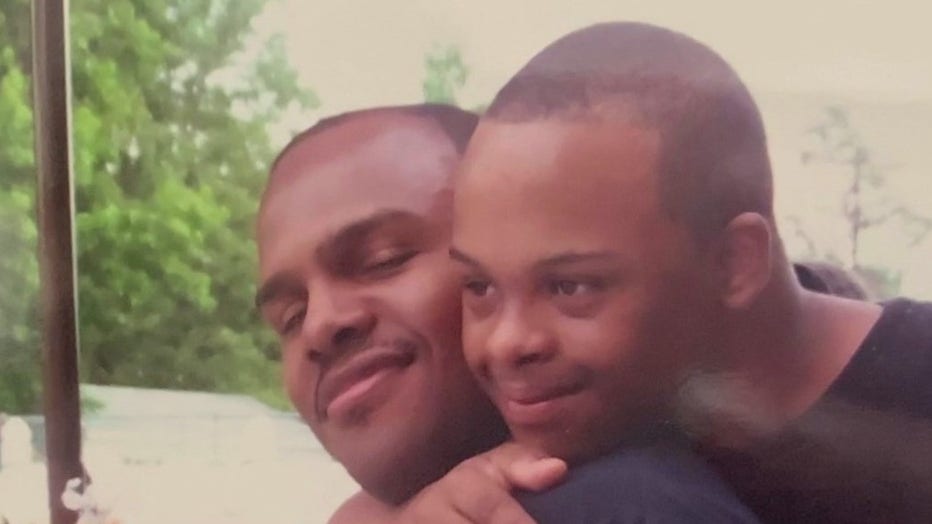 A young Deandre Coleman leans on his dad's shoulder.
"Next thing I know, I was up in the woods with branches and glass all in my face with the roof caved in, in the woods," Williams recalled, adding that he and Coleman were headed to the barbershop. "I said, 'How is my son doing?' and the paramedic just shook his head and said, 'He didn't make it,' and it was just like a nightmare. I didn't know what happened."
Friends and family gathered in Lanham Monday night to remember Coleman, who lived with Down Syndrome.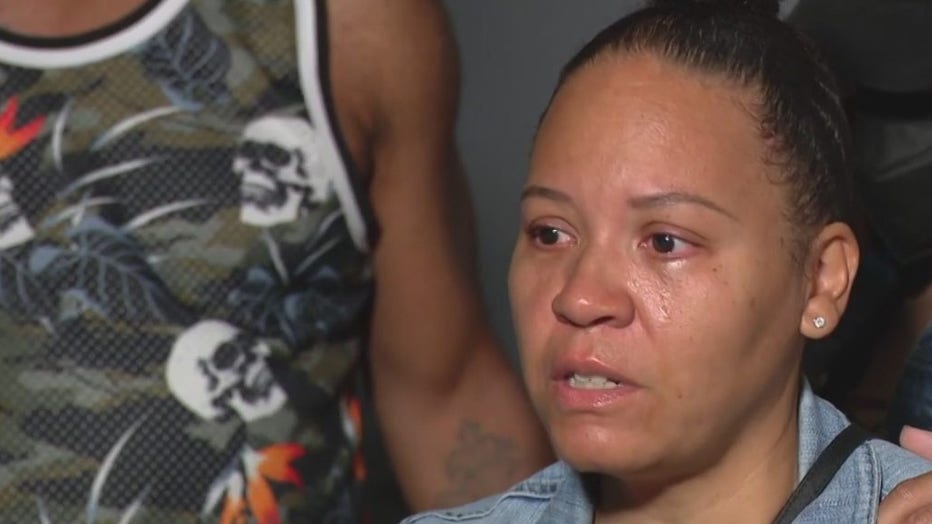 LaTonya Coleman, Deandre's mom is devastated. 
"He always wanted to look out for everyone. He loved kids. He wanted to always take care of people," said mom LaTonya Coleman. "He didn't deserve to die this way. That was my baby."
"I want him to be remembered as a great person because he was the best person I ever met," added Williams, who said he was concussed and suffered a fracture in his neck because of the crash.
Carlos Williams suffered a fracture in his neck during the freak accident that killed his son, Deandre. 
FOX 5 reached out to the National Park Service regarding the trees that line Suitland Parkway. An NPS spokesperson said they conduct regular tree inspections there, including in the Meadowview Drive area. 
The spokesperson added that when hazardous trees are identified, they remove them, and will continue to do so with any trees that appear to pose a risk.