#fox5teacher: Give a shout-out to your favorite teacher during National Teacher Appreciation Day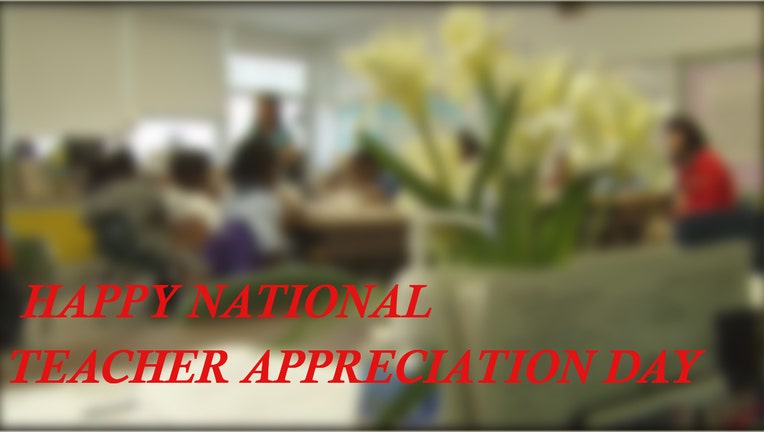 article
WASHINGTON - Is there a teacher that makes a difference in your child's life? How about a teacher you loved when you were a kid?
Today is National Teacher Appreciation Day - a day when you can give a shout-out to your favorite teachers on our social media pages!

Post your messages using #fox5teacher on Facebook, Twitter and Instagram and let us know about your favorite teacher! We might even us your shout-outs live on the air!