Former Alabama basketball player Darius Miles charged in killing of Jamea Jonae Harris
WASHINGTON - Authorities are continuing their investigation after former Alabama basketball player Darius Miles and another man were charged with capital murder following the fatal shooting of a woman near the school campus.
The shooting was reported early Sunday morning on the Strip, a student-oriented business district near the Tuscaloosa campus.
Investigators say Miles, 21, a former junior reserve forward from Washington, D.C., and Michael Lynn Davis, 20, of Charles County, Maryland, were involved in some type of altercation which led to the shooting. Jamea Harris, 23, of the Birmingham area was shot and killed.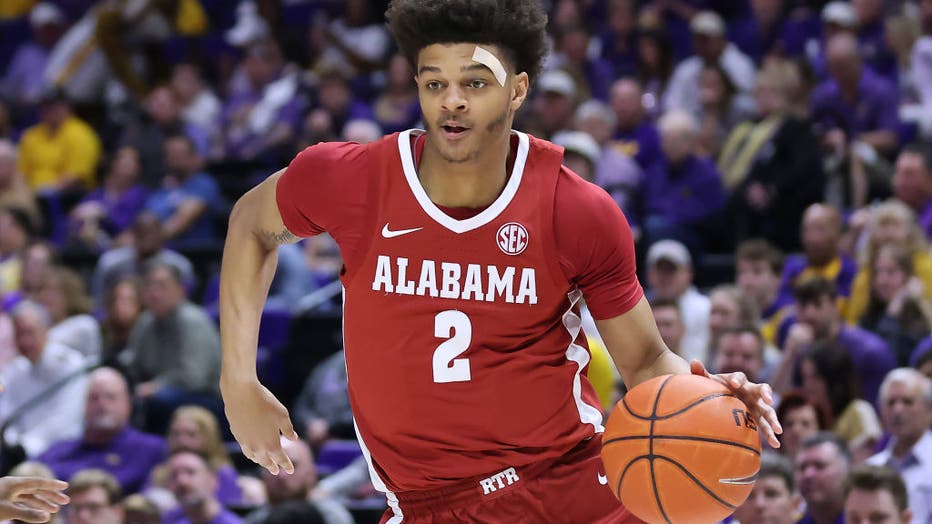 BATON ROUGE, LOUISIANA - MARCH 05: Darius Miles #2 of the Alabama Crimson Tide drives with the ball against the LSU Tigers during a game at the Pete Maravich Assembly Center on March 05, 2022 in Baton Rouge, Louisiana. (Photo by Jonathan Bachman/Gett
Video shows Miles who appeared to be crying and talking to someone outside the Tuscaloosa County Jail. "I love you," he could be heard saying. "I love you more than you can imagine," he said in the video. Chilling security video appeared to capture the sound of the gunshots fired.
According to a report on FOX News, the mother of Harris wrote on her Facebook page that her daughter was shot and killed because she wouldn't talk to Miles.
"The University of Alabama's utmost priority is the safety and well-being of the campus community," the school said according to the report. "We are grieved by the incident that occurred near campus last night and extend our deepest condolences to the victim's family and friends."
"We are grateful for the quick and thorough response of law enforcement and emergency response teams, and we will continue to fully support the ongoing investigation. We were made aware of the recent charge against student-athlete Darius Miles; he has been removed from campus and is no longer a member of the Alabama men's basketball team."
Speaking at a news conference Monday, Alabama men's basketball coach Nate Oats said the fourth-ranked Crimson Tide is going through "kind of a grieving process" following the shooting.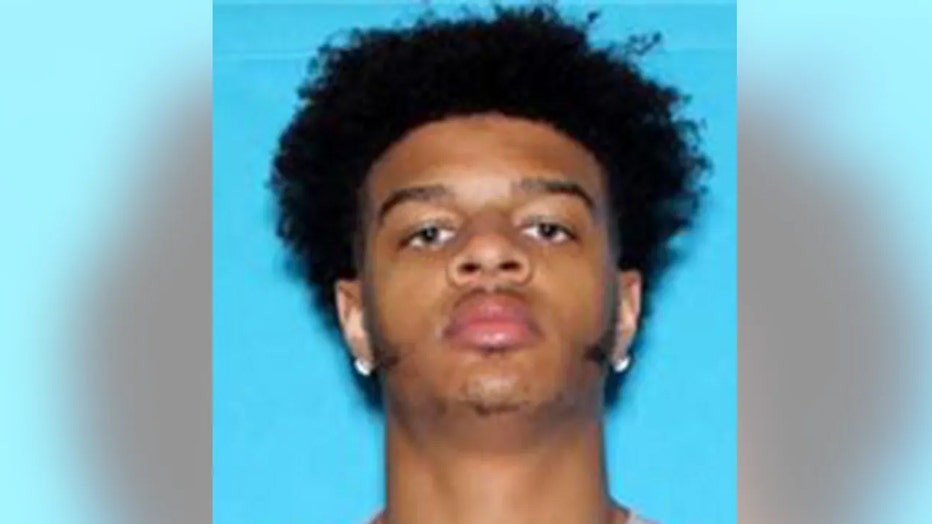 Darius Miles (Tuscaloosa Police Department)
Oats said he wasn't able to discuss specifics related to the case. He did say he had spoken with Miles' mother multiple times Sunday, and met with the team that night. "I thought it was important that we were all here and around to support one another through this situation," Oats said.
Oats said the team met again Monday and would practice later in the day before Tuesday's game at Vanderbilt. "They didn't have too many questions," Oats said of the players. "It's really just more of kind of a grieving process. I mean, they understand the severity of the situation with Jamea. They also understand the severity of the situation with Darius. There's both sides of it, dealing with it."
Miles had appeared in just six games this year, averaging 1.5 points. Earlier Saturday, he was ruled out for the rest of the season with an ankle injury.
Attorneys for Darius Miles released a statement Sunday regarding the shooting. "Darius Miles and his family are heartbroken tonight over the death of Jamea Jonae Harris," the statement read. "While Darius has been accused of being involved with this tragedy, he maintains his innocence and looks forward to his day in court. Our firm's own investigation is ongoing, and no further statement will be made at this time."
FOX 5's Bob Barnard reports that David Milies, father of Darius posted a message thanking everyone for their support and asking for anyone who is able to travel to Tuscaloosa for expected court appearances.
A GoFundMe was set up online to help support Harris' 5-year-old son, Kaine. "II was asked to up this fundraiser to assist with the care of my daughters son Kaine," read a description on the page. "Her life was taken from her at the young age of 23 in a senseless cowardly act . She leaves behind a five year old son that will never know how beautiful his mother was inside and out. She had a heart of gold and was loved by all. It's no way to express how much she will be missed! I thank everyone that has reached out with their prayers and condolences and I appreciate however you would like to help."
Bail would not initially be set in the case. Investigators said defense lawyers could request a probable cause hearing in Tuscaloosa County District Court and that a judge could consider bail later.
FOX News and the Associated Press contributed to this story