Florida college to waive out-of-state tuition rate for students displaced by recent hurricanes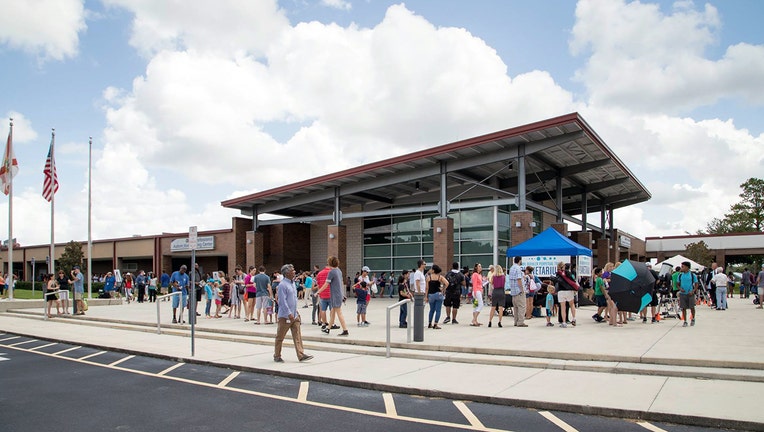 article
SANFORD, Fla. (WOFL FOX 35) - A state college in Florida is granting out-of-state students displaced by Hurricanes Harvey, Irma and Maria the opportunity to apply for a waiver that would allow eligible students to pay in-state tuition costs.
In addition, Seminole State College says it will assist those students with book scholarships, financial aid and academic resources.
Students from Houston, Texas; Puerto Rico and the U.S. Virgin Islands who have been displaced by these storms but wish to continue their education at Seminole State can apply for the waiver, which will be in effect for 12 months from the date they apply not to extend beyond Spring Term 2019, the college says.
"Seminole State cares deeply about the people affected by Hurricanes Harvey, Irma and Maria," said Dr. Geoff Fortunato, associate vice president of Student Services at Seminole State. "Many of those affected were enrolled in institutions of higher learning and have had their lives completely changed. We are making every effort to welcome those students who are displaced."
The college says it will also connect students to additional resources through its partnership with The Heart of Florida United Way.
To apply for the waiver, students must complete the Florida Out-of-State Fee Exemption Application and submit documentation/proof of relocation from Houston, Puerto Rico or the U.S. Virgin Islands due to Hurricanes Harvey, Irma or Maria.
Acceptable documentation includes proof of residency in one of those locales via a driver's license, ID card or other documentation that proves relocation to Florida.
For assistance, students can visit Student Services from 8 a.m. to 6:30 p.m. Monday-Thursday and 9 a.m. to 4:30 p.m. Friday on any Seminole State campus to speak to a specialist.