FITDC HerStory 5k honors Women's History Month
WASHINGTON - In celebration of Women's History Month, the fifth annual FITDC HerStory 5K was held at Freedom Plaza in D.C. on Saturday.
The free "move your feet" event attracted thousands of DMV residents and others from around the country, who came out to commemorate the great things women have done throughout history.
"Just understanding the strength of women and that when we come together incredible things can occur and it's a beautiful thing," participant Jo Anaelly tells FOX 5.
READ MORE: Donors contribute over $55 million for new Smithsonian American Women's History Museum
Another participant, Jackie Reyes-Yanes, shared with FOX 5 why the event was important to her.
"As a woman, as a mom and as a grandmother, I think that the mayor has put a space for us to come and voice our opinions and if you see, with all of the women here, it doesn't matter who we are but we can find our voice and that is a blessing," said Reyes-Yanes.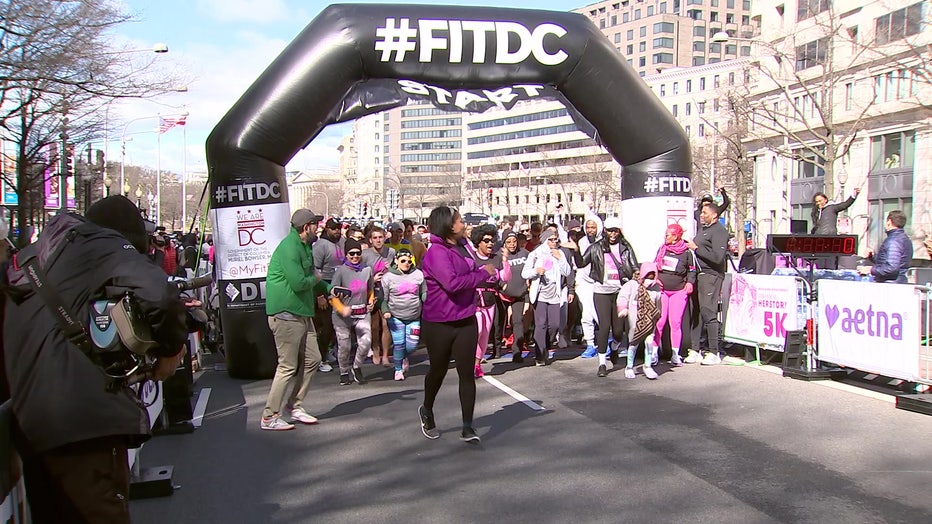 Participants in the 5k got to enjoy a pre-race lineup of speakers, a scenic race route down Pennsylvania Avenue adorned with fun facts, and pop-up exhibits about women's history.
The event typically draws about 2,500 people, but this year more than 4,000 were expected to take part.
The 5k was hosted as part of the citywide FITDC initiative, which is designed to provide residents with a year-long calendar of cause-driven fitness events that evoke city pride and allow residents of all fitness levels to unite in the spirit of living healthier and more active lifestyles.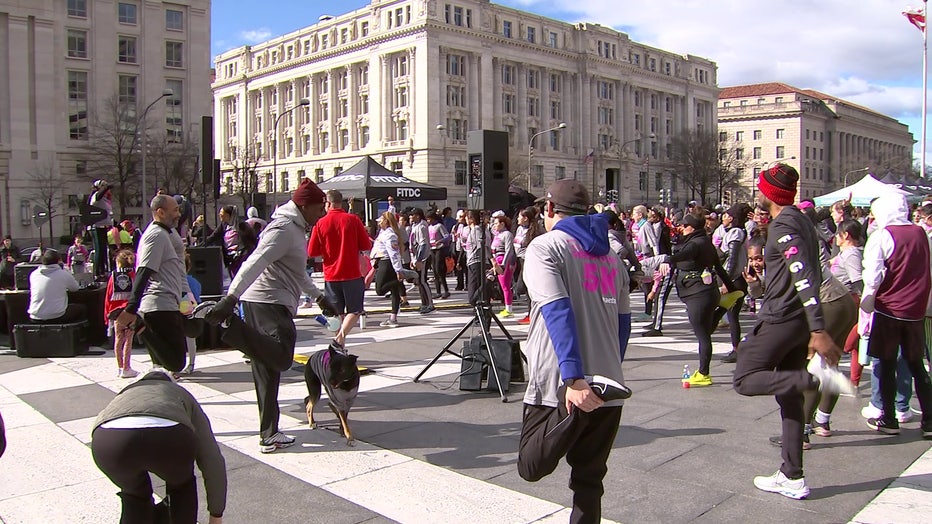 "It's really about fitness health and Wellness and we want to make it really attainable for everyone," Sarah Scott from FITDC tells FOX 5.
"A lot of cities don't have such initiatives like this, so shout out to Mayor Bowser for continuing to fund FITDC and continuing to make it a priority to improve your health and wellness," added FITDC's Jason Millison.
READ MORE: Women's History Month 2023 celebrates 'women who tell our stories'
Among the participants in the race was local Olympian and gymnast Dominique Dawes.
"I hope this is inspiring for young women and girls in this area to help them realize that they can make their mark," Dawes told FOX 5. "They can make history, they can be a trailblazer and make a positive difference in the area that they live in and who knows they can actually maybe influence a nation, if not globally, as well." 
The festivities did not stop after the race, as participants and attendees got to enjoy a music-filled festival, several giveaways, and shopping from local women-owned businesses.