Firefighters save three trapped in Kennedy Center elevator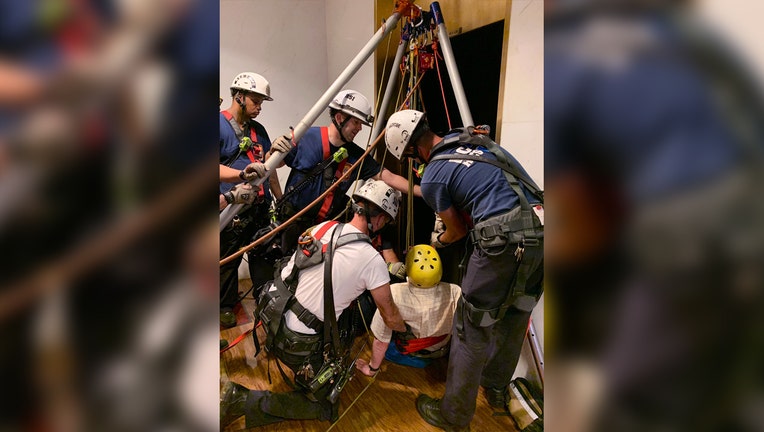 article
WASHINGTON - There was a different kind of show Sunday afternoon at the Kennedy Center, where D.C. firefighters rescued three people stuck in a stalled elevator.
Firefighters reported the stalled elevator around 1 p.m. 
The elevator was stuck midway in the shaft below terrace level, so firefighters had to rappel down to lift people out.
By about 2 p.m. they rescued the two adults and child.
"All are in excellent condition and had quite an adventure being hauled to safety," the firefighters tweeted.
They also shared a video from the rescue. Check it out: