Federal judge: Ex-Va. Gov. Bob McDonnell can't be free during appeal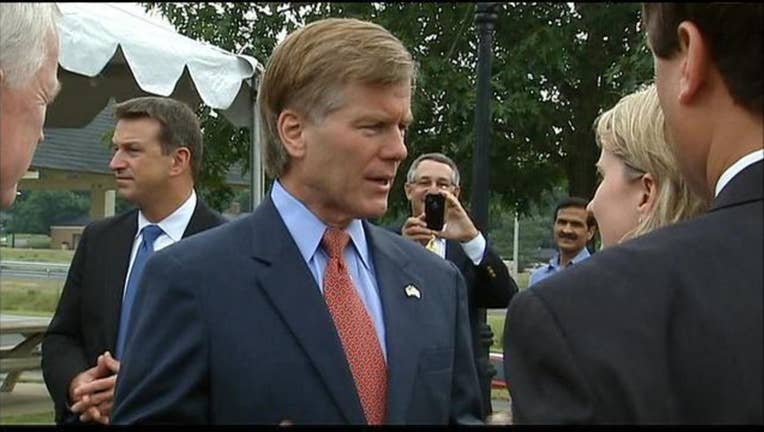 article
By MICHAEL FELBERBAUM
Associated Press
U.S. District Judge James Spencer in Richmond denied the request, unpersuaded by arguments from McDonnell's lawyers before his Jan. 6 sentencing. Prosecutors had opposed the request.
On Monday, McDonnell's attorneys had reiterated the request and argued that the appeal could take almost as long as the sentence itself. They also said the appeal would raise substantial questions, including whether the government's interpretation of an "official act" is correct.
But in his Tuesday decision, Spencer said it's not a "close question" that justifies release pending appeal. He also noted that he previously concluded that "substantial evidence supports the jury's finding of a quid and fairly specific, related quo." And he dismissed arguments raising concerns over the jury selection process and deliberations.
McDonnell's attorney, John Brownlee, expressed disappointment with the court's decision and told The Associated Press that the legal team will ask the appeals court to review it.
Last year, a jury found McDonnell and his wife, Maureen, guilty of illegally accepting more than $165,000 in gifts and loans from wealthy vitamin entrepreneur Jonnie Williams in exchange for promoting his products.
Prosecutors originally sought a sentence of more than 10 years for Bob McDonnell, whose lawyers recommended three years of community service. Bob McDonnell's sentence was much lighter than what prosecutors wanted and likely foreshadows similar treatment for Maureen McDonnell when she is sentenced next month for her role in the bribery scandal, legal experts say.
___
Michael Felberbaum can be reached at http://www.twitter.com/MLFelberbaum
Copyright 2015 The Associated Press. All rights reserved. This material may not be published, broadcast, rewritten or redistributed.