Father of 2 killed in Alexandria shooting
ALEXANDRIA, Va. - A father is dead after a shooting on W Glebe Road in Alexandria Monday morning. 
Alexandria police have identified the victim as 29-year-old Eric Holmes Jr.
Around 11:30 a.m., police said they received a call in connection with a shooting in the 800 block of W Glebe Road. 
Upon arriving at the scene, police said they found Holmes Jr. suffering from multiple gun wounds and had him transported to the hospital. The victim succumbed to his injuries and died shortly after, according to Alexandria police.
"I don't know how I am going to tell a 7-year-old that their dad is no longer here and never coming back, and he can no longer call him again," said Janet Alston, the mother of the victim's son Aubrey. 
Aubrey's mom is still trying to wrap her head around what happened in the playground area of this Alexandria community. 
"That was a dad, that was a brother. That was a cousin, an uncle, a friend," she said. 
Holmes Jr. was a person she said you could rely on. 
"Anytime somebody ever needed something, a shoulder to cry, a listening ear, or just somebody to vent to, that was somebody you could go to," she said. "For him to die like this, this is not ok."
Alexandria Mayor Justin Wilson posted a tweet Monday evening saying, "This cycle of gun violence is killing, maiming and threatening our quality of life. We will do everything necessary to end it."
The department released a surveillance camera photo of a silver Nissan Rogue that they believe was used in the shooting Monday. The vehicle is a newer model and has "Enterprise Car Sales" placed in the rear license plate holder.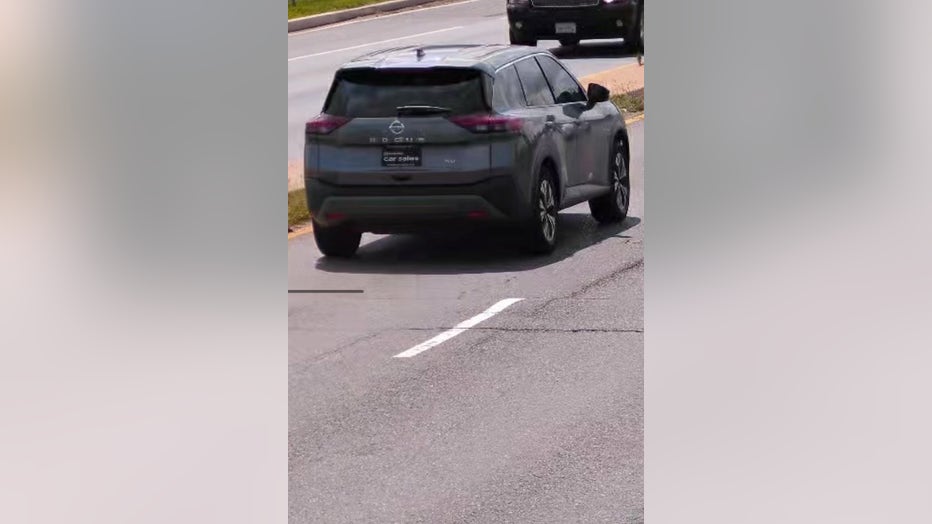 Photo via Alexandria Police Department 
Police are asking anyone with evidence – video or audio –  of the incident to send it to them directly via an online portal. 
W Glebe Road was closed to traffic in both directions in the area around the shooting but has since reopened. 
This is a developing story. Stay with FOX 5 DC for updates.