Fairfax County Public Schools to close Monday to prepare for possible distance learning
FAIRFAX COUNTY, Va. (FOX 5 DC) - Fairfax County Public Schools will be closed Monday so that teachers and staff can train and prepare to teach students remotely if the coronavirus should force school closures.
Superintendent Scott Brabrand says nearly 200 schools from pre-kindergarten to 12th grade will be closed for the day, but all staff will report to work. 
While the schools are closed, grab and go lunches at no cost will be served March 13 and March 16 from 11:30 a.m. - noon at the following sites: 
 
Bailey's Elementary School
Hutchison Elementary School
Hybla Valley Elementary School
London Towne Elementary School
Burke Center
All meals are available at no cost to children 18 years and under. Adult lunches are available for purchase for $2.
Distant learning would mean taking the education out of the classroom and putting it on a computer screen where teachers can continue their lessons online. 
RELATED: DMV schools closely monitor developments in coronavirus outbreak
But what if a student doesn't have a computer or internet at home? 
"All of our high school kids already have an individually issued laptop. We are making plans if there was a school closure to be able to have laptops available to our elementary and middle school students for families that don't have it, and also to provide Internet access for those families who don't have it," said Superintendent Brabrand. 
Brabrand says it will be a combination of lessons available for students to work on on their time and "real-time" instruction. 
"Initially we'd probably do more asynchronous instruction where we have activities up, but we're not going every 30 min into a new lesson," he said.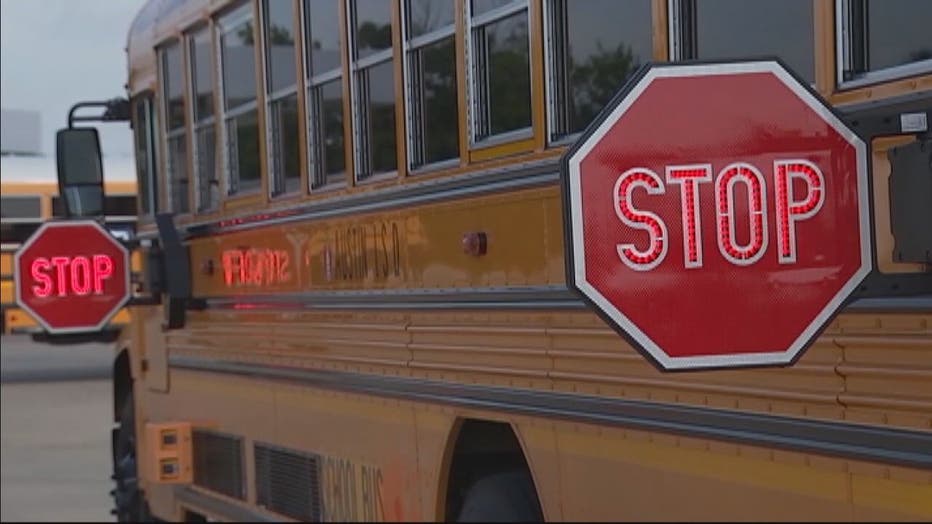 But taking kids out of the classroom poses a serious challenge for some parents who have to go to work. 
"Yes, kids will be happy not going to school, but it will affect a lot of parents with childcare and also with their jobs," said parent Pablo Amaya. 
Amaya's kids go to Belvedere Elementary School. He says he owns his own fitness gym business, so for him, the impact would be low. 
"It would create some difficulties but no difficulty is more important than my child's health," says Sitki Ozcan, another Fairfax County Public School parent. "Right now, they have many things online, from their homes work assignments... to tablet education too so I don't think it will create that much impact negatively." 
Brabrand says Monday is about giving teachers and staff the right tools to use technology on a big scale. It's never been done before, but that's why they're doing the training. 
The school district says March 16 will be designated as a staff development day and student holiday. 
Adult and community education classes will be held and SACC centers will be open.  Recreation programs and community use by outside groups not affiliated with FCPS will proceed as scheduled. The middle school after-school program is canceled. 
 
The district is also canceling all overnight field trips in state and out of state, effective immediately.  
Download the FOX 5 DC News App for Local Breaking News and Weather  
Montgomery County Public Schools have no plans at this time to close for planning purposes, and any overall coronavirus/health-related closures would be determined by the Montgomery County Department of Health and Human Services. 
Prince George's County Public Schools are also not closing. 
On Thursday, March 12, they will host a telephone town hall for the PGCPS community from 6:30 p.m. to 7:30 p.m.