Fairfax County Public Schools could consider renaming Robert E. Lee High School in Springfield
SPRINGFIELD, Va. (FOX 5 DC) - Fairfax County Public Schools could be considering another name change at one of its high schools named after Confederate general Robert E. Lee.
Lee High School in Springfield is the latest discussion topic for board members who changed their policy on naming and renaming school facilities Thursday night.
 
FOX 5's Tisha Lewis reports the policy change is to expedite any future name changes at schools across the district.
FCPS board member Elizabeth Schultz says Lee High School was the only school discussed Thursday night among board members considering a name change.
A proposal to move forward with a potential name change could be brought before the board in December.
 
"One of my biggest concerns is that the school board is looking at spending millions of dollars on changing school names when we have 22,000 kids currently in trailers," said Anastasia Karloutsos, a school board candidate and McLean resident.
"As an African American, I don't want any of our schools named after confederate soldiers," said Steven Mosley, a school board candidate and Mount Vernon resident.
 
"You can't do one, you can't pick and choose winners and losers here," said Elizabeth Schultz, an FCPS board member.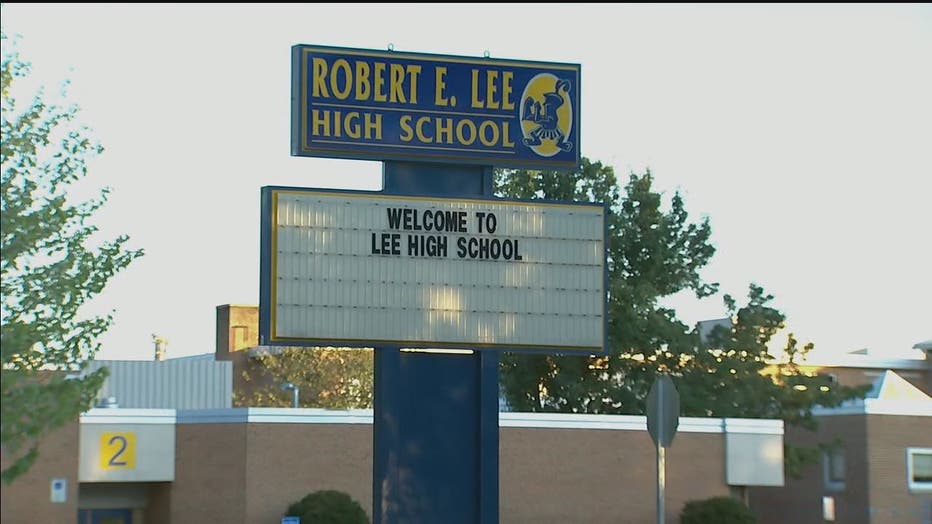 Fairfax County Public Schools says the board did not make a decision about Lee High School Thursday night.
Even so, there's already support for a name change at Lee on a Change.org petition from 2017 that has nearly 2,200 signatures.
A similar situation took place at Jeb Stuart High School, now Justice High School, in Falls Church.
Read a statement from FCPS below:  
Regarding changing the name of any school, this is the responsibility of the Fairfax County School Board. Last night, the Board voted to change the policy that establishes guidelines for naming school facilities.
 
No one has formally proposed changing the name of any Fairfax County public school.
 
The revised process will require any school renaming request to be initiated by a magisterial Board member and an at-large Board member.  An initial comment period will follow, when community members will be asked to submit renaming suggestions.
 
If the Board votes to support a school name change, a one-month period of public comment—including a community meeting, public hearing, and opportunity to email and mail name submissions—will ensue.  The Superintendent will review the community input and provide a recommendation to the Board. The final decision will rest with the School Board.
 
The cost of renaming a school has not been determined.