Facebook turns on safety check after Brussels attacks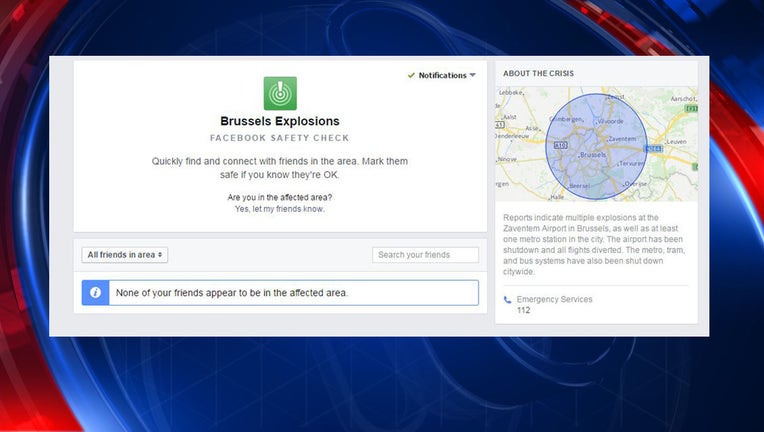 Facebook has turned on its Safety Check feature for Brussels, where a series of explosions at the Brussels airport and a metro station left at least 31 dead and many more injured.
Originally used for natural disasters, the Safety Check site was turned on during the terrorist attacks in Paris in Nov. 2015, and Facebook CEO Mark Zuckerberg promised to use the feature in "more human disasters."
As in similar attacks and natural disasters, Facebook's Safety Check prompts people in the region to mark themselves as "safe."
In addition to themselves, people can declare other friends "Safe," "Unsafe," or "Not in the area." Safety statuses appear as a notification on their friends' Facebook accounts and News Feeds. Friends will then get an alert in their news feeds. That information could be listed on someone's profile or disclosed when using the "Nearby Friends" feature.