Eagles fans soaking up all that Phoenix and the Super Bowl Experience has to offer
PHOENIX, Ariz. - As the Super Bowl approaches, the bigger the parties get. Phoenix's Hance Park is home to a free outdoor concert venue at night and, by day, a family-friendly experience.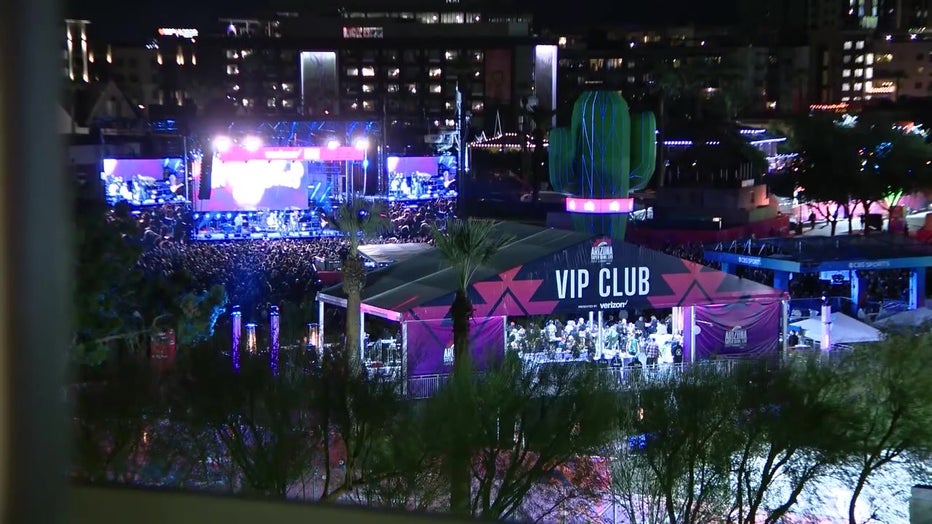 "The first person I saw was a Cowboys fan. I said Go Birds!" Tyler Monk said.
From Phoenix to Scottsdale to Glendale, a football fan's heaven on earth.
RELATED COVERAGE:
"It's just pretty insane. It's euphoric to be here and experience it. I wanted to go back when we were in Minneapolis, but this is probably a lot better. The weather is better, the vibe is amazing," Neil Patel explained.
Jay Patel added, "This team is really good. I've never been to Phoenix and thus far, it's been really nice."
The Mills Brothers from Glassboro came to Phoenix and treated their uncle to a Super Bowl trip of a lifetime.. It's been non-stop since they arrived.
"It feels great out here. The weather is good and we're seeing all these Hall of Famers. It's just a great time to be out here," Tyron Mills said.
"We met so many people. It's crazy how many Eagles fans are here! We can't wait! I've never been to a Super Bowl. Fly Eagles Fly!" James Mills exclaimed.
With just two days to go until the big game, it means there are two more days left to party.
E-A-G-L-E-S EAGLES!!