Deputy: Man decapitated his mother with a butter knife, his teeth, and his bare hands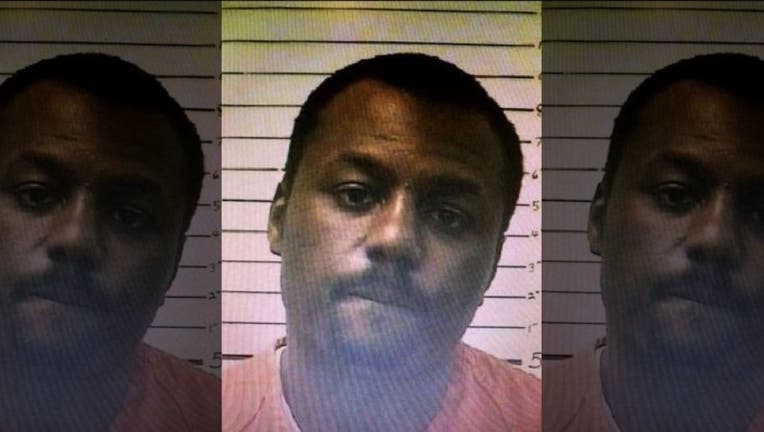 article
WINGGINS, MS - A Mississippi man decapitated his mother with a butter knife, his teeth and bare hands, a sheriff's deputy said in court on Wednesday.
Terrelle Johnson, 29, confessed to killing his mother Sherry Johnson, 51, a high school guidance counselor, earlier this month, the Sun Herald reported. Her body was found by police outside her home on June 6.
Officials say, Capt. Ray Boggs of the Stone County Sheriff's Office went to Johnson's home for a "welfare check" after Sherry's siblings contacted authorities when they had not heard from her for a few days.
Terrelle Johnson reportedly told his mother's relatives that she was away on a cruise but they were not convinced.
When Boggs arrived at the house, Terrelle Johnson was outside, and told him his mother was fine. The deputy insisted he look around inside the home and Terrelle led him and two other officers inside the home where they saw blood.
"When I entered the bedroom, I immediately noticed blood everywhere," he said, adding the walls and bed also had blood on them.
After searching the surrounding area, they found Sherry Johnson's body in the back yard with her head about 15 feet from her body.
After further investigation, deputies interviewed Terelle Johnson who allegedly confessed to killing his mother. He said they got into a fight over credit cards and he choked her until she stopped breathing.
"He told me that he beat her up real bad," Boggs said. "He said it got out of hand."
Boggs testified at a preliminary hearing on Wednesday and said that after he choked her, Terelle Johnson decapitated her using a butter knife along with his hands and teeth. He then moved the body outside so the home would not smell.
A relative told investigators that Terrelle Johnson served in the U.S. Army when he was young and enrolled in community college. Boggs said Terrelle Johnson was expelled from the Department of Veterans Affairs due to a previous arrest.
His father, Rev. Rob Harris, was present during the hearing but did not comment.
Jim Davis, Terrelle Johnson's lawyer, said they were considering an insanity defense.
"[Johnson] does have a substantial history, and y'all heard the facts of this particular case," Davis said. "That's not a normal homicide … [but] we've got to wait until we get the records and probably have him properly evaluated. Then, we'll kind of know where we're headed."
The Associated Press contributed to this report.