DC's stuffed groundhog Potomac Phil calls for six more weeks of winter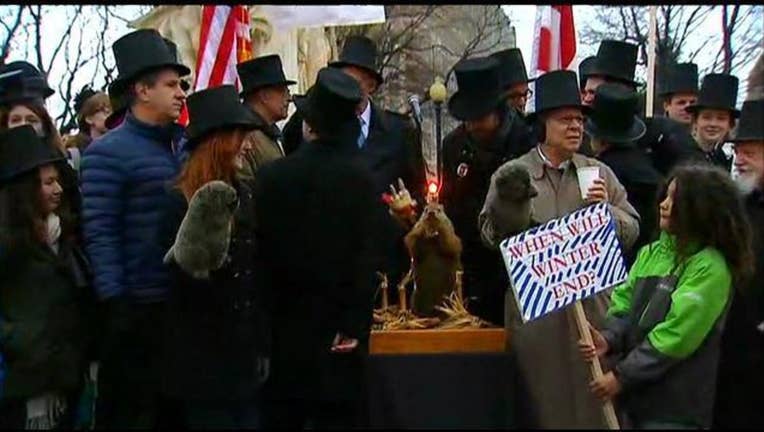 article
D.C.'s stuffed groundhog, Potomac Phil, is calling for six more weeks of winter.
Like his Pennsylvania counterpart, Punxsutawney Phil, Potomac Phil's handlers say the cold is here to stay for a bit longer.
In addition to his appearance, Potomac Phil gave his political predictions for 2015.
Live accordion music was played and polka dancers and VIP celebrities came out for the event.