DCPS Chancellor admits 30 percent of staff don't have valid background checks: sources
WASHINGTON (FOX 5 DC) - Two sources tell FOX 5 D.C. Public Schools Chancellor Dr. Lewis Ferebee told a small group of parents Tuesday that 30 percent of staff have background checks that are out of compliance.
Dr. Ferebee revealed the information in a question and answer session with parents from Capitol Hill Montessori at Logan, where a contractor was accused of sexually abusing a student in mid-June.
The incident prompted a review of employee and contractor background checks, which led DCPS officials to discover they weren't ensuring staff had proof of valid background checks, which sources say should be renewed every two years.
Parents at the meeting told FOX 5 DCPS officials said it was unlikely those staff members would be brought back into compliance by the beginning of the school year on August 26.
An official told parents a more realistic deadline could be as late as October.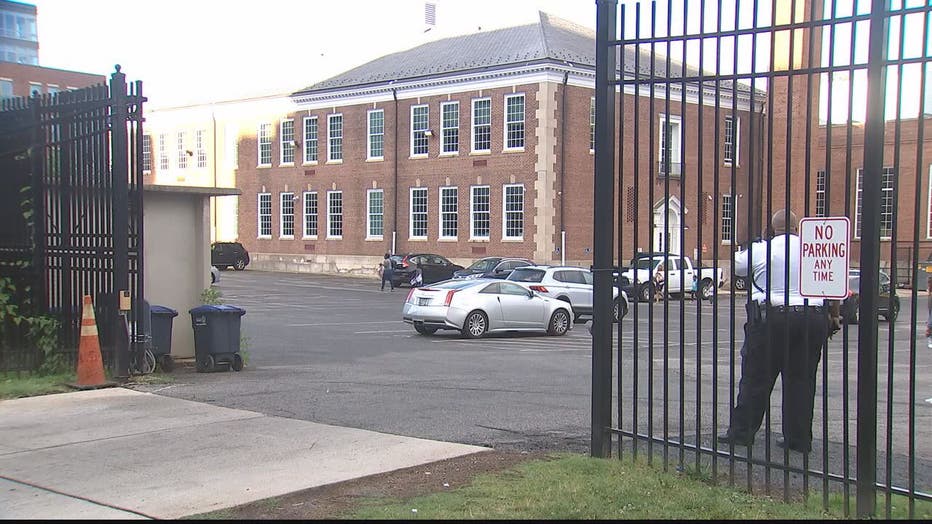 "The fact that they said today that they're probably not gonna finish before the start of school makes me really nervous about sending my kid to school quite honestly when this starts," said parent Lily Hou.
Capitol Hill Montessori at Logan parents say many of their questions lacked concrete answers. They have especially been interested in how many incidents of sexual assault or misconduct have been reported system-wide but were told the chancellor did not have those numbers.
"I did not feel the urgency from the response. I do see that they're working on this but there are many many things to be done and they need to be done before school starts so that we can trust our school system," said parent Neelam Patel.
A DCPS spokesman would not provide any more information Tuesday about the expired background checks but said Dr. Ferebee would answer FOX 5's questions in an interview. 
On Wednesday, FOX 5's Evan Lambert spoke with Dr. Ferebee, asking if there was a way to make the checks happen before school begins.
"It's all hands on deck approach to get as many people through the required check process that we have. This is a priority for us. Safety is paramount for our students and our families," said Dr. Ferebee. "There are other elements that we're really proud we're taking as well, which include preventive work with training for our staff and also curriculum opportunities for our students to understand good and bad touch, how to respond to these types of things should they occur."