DC priest found guilty of sexually abusing multiple children at Northwest DC parish
WASHINGTON - Father Urbano Vazquez had no visible reaction when the jury returned guilty verdicts on all counts. The decision coming just hours after closing arguments in the case.
In the week-long trial, two girls testified that Vazquez, 46, groped them and kissed them on the mouth when one was nine and the other 13. One of the girls said Vazquez cornered her in an office and groped her breast. The assaults took place inside the church complex in Northwest D.C. in 2015 and 2016. 
Prosecutors told the jury Vazquez was brazen and got a thrill out of touching the girls while services were going on and used his position of trust to get close to the girls, but the priest, who is part of the Capuchin Franciscan order, took the stand in his own defense and said the assaults never happened and he was never alone with the girls.
Outside the courthouse, a number of supporters stood behind the priest's sister and shook their head in agreement when she said the girls were not telling the truth.
"I don't believe so," said Adrianna Vazquez. "I was in the court every single day and I used my common sense."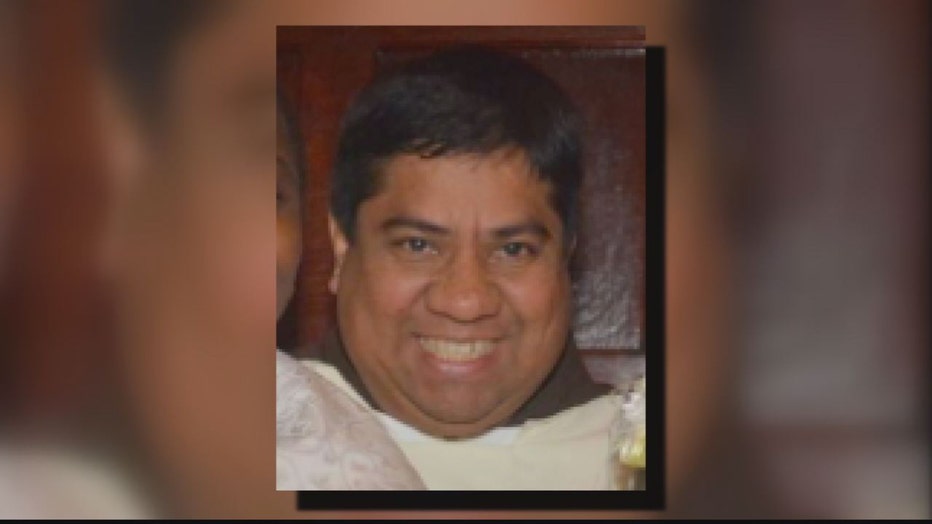 A parishioner of the Shrine of the Sacred Heart, Ronald Hernandez, and a supporter of Vazquez says he never believed the girls.
"For me, it's all a lie and it hurts my heart that an innocent man is going to be convicted for crimes he did not do," said Hernandez.
Vazquez has been locked up since the charges were filed and he was sent back to jail. He now faces decades in prison when he is sentenced.
Defense Attorney Robert Bonsib said some parts of the government's case didn't add up.
"His defense was this did not happen and there were plenty of parts of the case where the evidence we thought made it improbable for some of these allegations to have been accurate and correct but the jury made its own findings and they obviously disagreed with it," said Bonsib.
Prosecutors left the courthouse without commenting. 
The jury returned its verdict quickly. Closing arguments ended Wednesday afternoon and the jury said it had reached a verdict just after lunch Thursday.