DC police arrest suspect in Mother's Day shooting that killed 10-year-old Arianna Davis
WASHINGTON - D.C. police announced Monday that a 19-year-old was arrested in connection to a Mother's Day shooting that left a 10-year-old girl dead — but they say another suspect is wanted.
On Sunday, May 14, Arianna Davis was out celebrating Mother's Day with her family. She was riding in the backseat of her family's car on the way home when shots rang out around 9:15 p.m. in the 3700 block of Hayes Street, NE. Her family found themselves trapped in between a barrage of gunfire and in the midst of the chaos, the little girl was struck by a bullet.
Her family rushed her to a nearby fire station to get help and she was taken to the hospital for treatment but days later, on May 17, Arianna was pronounced dead.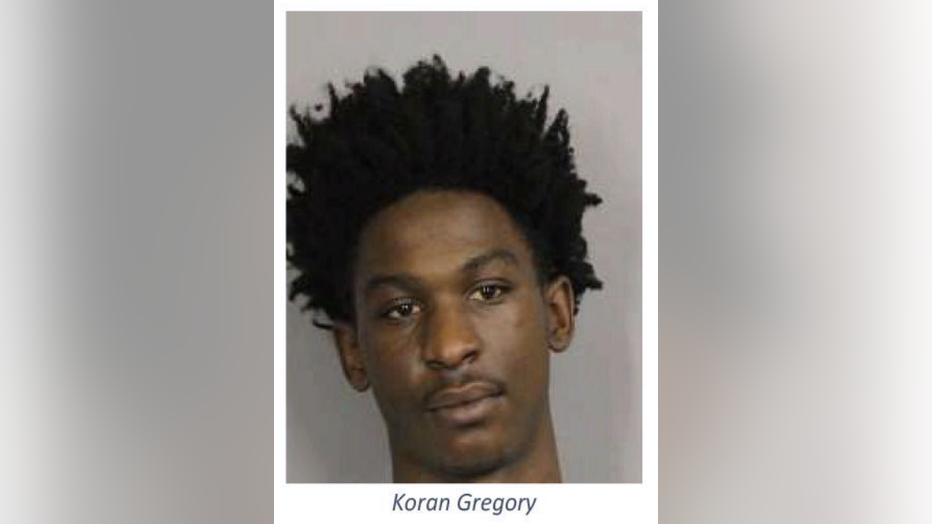 Koran Gregory, 19, of Southeast D.C., Photo via Metropolitan Police Department
The deadly shooting caused shock and outrage among the community, and that's exactly what Metropolitan Police Chief Pamela A. Smith says led to a suspect being put in handcuffs.
"We pled with the community to call in tips and provide video to help us bring closure to Ariana's family," Smith said. "And I'm proud to say that the community did just that."
Smith said police received key information and video evidence that led them to develop 19-year-old Koran Gregory as a suspect. 
Gregory was taken into custody on Sept. 18. He has been charged with first-degree murder while armed.
"This arrest is a great example of what can happen when the community gets involved," Smith said. 
But this isn't the end. Police say gunfire was being exchanged between Gregory and another individual when Arianna was shot and they're still looking for whoever else was involved. 
"We know there are other suspects that are responsible for Ariana's death," Smith said. "We ask the community to continue to assist us and provide information."
A $45,000 reward is still being offered to anyone who can provide information that leads to an arrest. 
"The death of Arianna was a senseless tragedy. The Metropolitan Police Department extends our deepest condolences to Arianna's family, and we hope this arrest helps bring some semblance of peace," Smith said in a statement. "Community support was invaluable during this investigation.  We are incredibly grateful to everyone who assisted in bringing this case to justice." 
 Anyone with information about this case is asked to call police at 202-727-9099 or text the department's tip line at 50411.