DC nightclub manager in ICU after hit-and-run crash on Lime scooter
WASHINGTON - A manager at a popular D.C. nightclub was involved in a hit-and-run collision over the weekend and is now recovering in an ICU.
Stephen Grasty is a manager at Park and 14th in Northwest. The 29-year-old was struck by a driver on Sunday morning, and according to police, that driver didn't stick around after the crash. 
Grasty's girlfriend told FOX 5 he was on his way home, riding a Lime scooter on 14th Street Southwest when the incident occurred. It happened just after 4 a.m.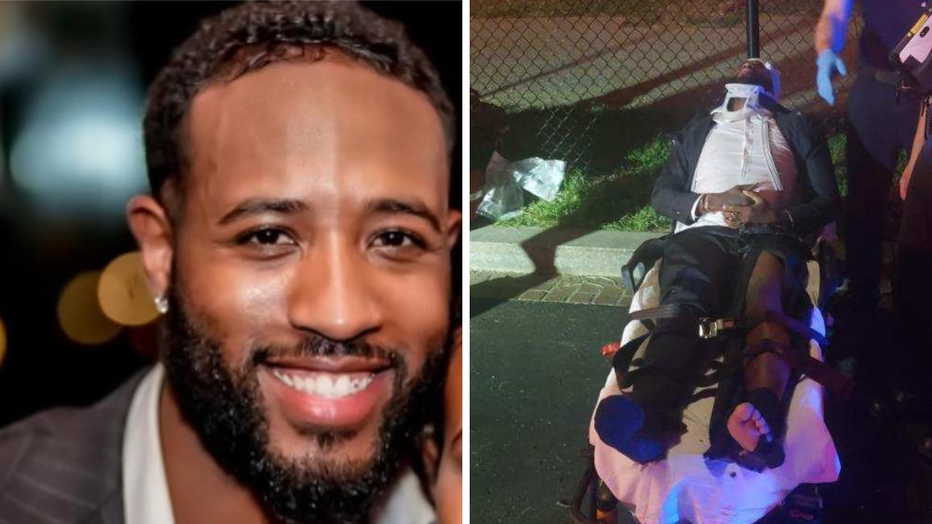 Stephen Grasty, 29, a manager at popular nightclub Park and 14th, was involved in a hit-and-run crash on Sunday, Sept. 3. 
A witness told D.C. police she was right behind the driver when she saw the car hit Grasty on his scooter near 14th Street and Jefferson Drive Southwest. 
The witness said that the driver did not stop when the collision occurred, and instead, kept driving toward Virginia. 
When she realized that the driver had struck a person, she followed the car, wrote down their tag number, and called the police. 
That night, first responders from D.C. Fire and EMS took Grasty to a local hospital. 
Ironically, Grasty was part of a D.C. safety pedestrian campaign in 2013. His face — tattooed with a tire mark across it — was plastered on buses and posted in different parts of the city. 
The hit-and-run crash is now being investigated by D.C. police. 
This is a developing story. Check back with FOX 5 for updates.