DC native who designed WWII women's memorial to attend State of the Union
WASHINGTON - A D.C. native is slated to attend the State of the Union address Tuesday after coming up with an idea to honor women with a World War II monument.
Raya Kenney came up with the idea for the National Memorial to the Women Who Worked on the Home Front when she was in 5th grade.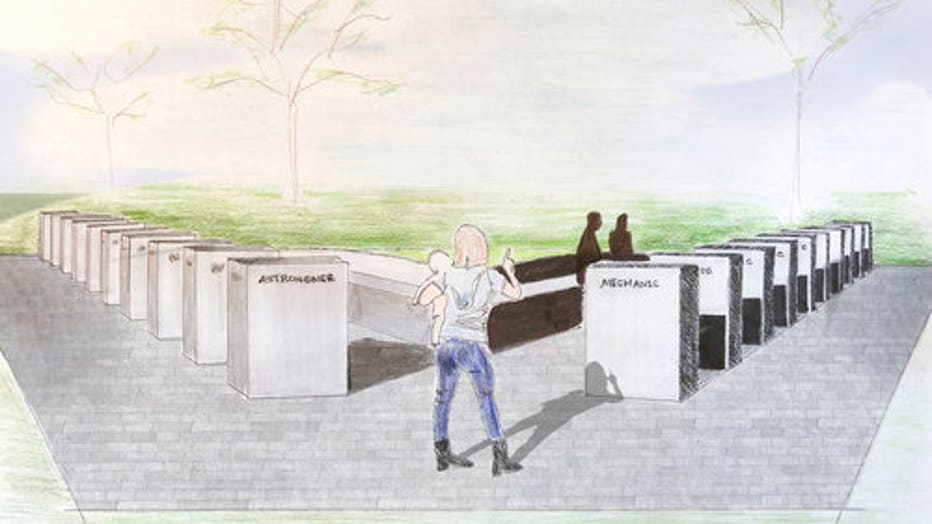 The monument could go on the National Mall, and would be a v-shape symbolizing victory and honoring women's roles during World War II.

The foundation's website promoting the memorial indicates she will be a guest of D.C. Delegate Eleanor Holmes Norton.
She's actually en route to the District now from Ohio. Kenney is now a 21-year-old Kenyon College student studying art history.
She's been pitching the idea since childhood.
READ MORE: Veterans Day tributes across the DC region honor those who served
The memorial aims to recognize scores of women who stepped into jobs filled by men. Over 18 million American women kept the home front running in support of the World War II effort, according to the National Memorial to the Women Who Worked on the Home Front foundation. They worked as codebreakers, pilots, machinists, butchers, engineers, lumberjacks, farmers, and many other pivotal positions. 
The current design would include at least twenty black granite structures with the names and jobs women worked.
Kenney's idea was approved by Congress in December 2022 and President Biden signed it into law. The nonprofit is still seeking private funds and donations to help this come to fruition.