DC couple works to bring their adoptive children home from Haiti
WASHINGTON - A U.S. policy change has unleashed a rush for passports at Haiti's main immigration office, leaving many children unable to leave the country and join their adoptive American parents. The issue, which is impacting dozens of families, has also spread to one D.C. couple, Bryan and Julie Hanlon who are waiting for their children Gina and Peterson to come home.
U.S. President Joe Biden announced last month that the U.S. will accept 30,000 people a month from Haiti, Nicaragua, Cuba and Venezuela if they pass a background check and have an eligible sponsor and a passport to travel.
The ensuing demand for Haitian passports has overwhelmed Haiti's passport office in the capital, Port-au-Prince, where people with appointments cannot squeeze through the aggressive crowd or secure new appointments.
Amid the issue, adoptive parents say the U.S. State Department has declined to grant passport waivers, leaving many concerned that their children will succumb to hunger, cholera or gang violence.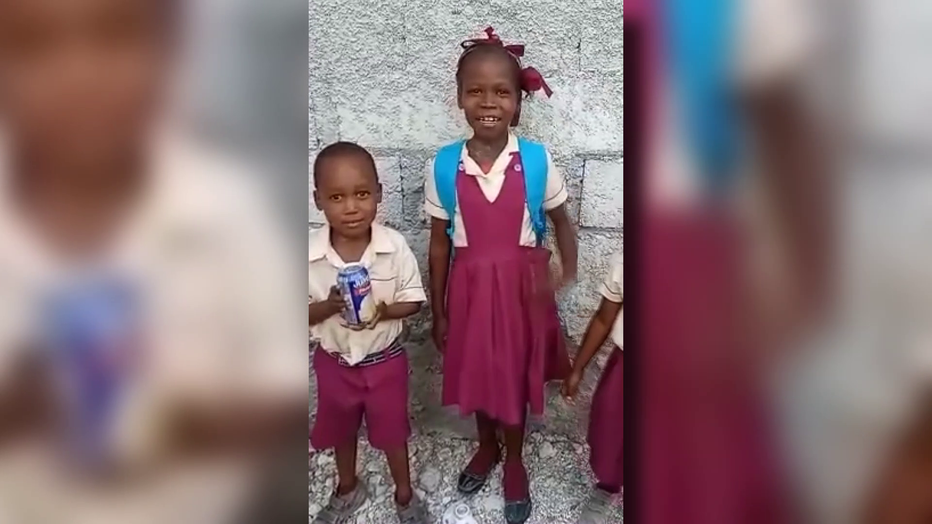 Peterson, 5 (L), and Gina, 6 (R).
"It's infuriating," said Bryan Hanlon, a postal inspector who lives with his wife in Capitol Hill.
They became the legal parents of Peterson, 5, and Gina, 6, last year and fear they won't be able to secure passports for the children and fly them out of Haiti, which has been in a downward spiral since the July 2021 assassination of President Jovenel Moïse.
"They're so excited to be here, they're so excited to have a family," Bryan Hanlon tells FOX 5. "And we don't understand why our government won't allow our children and so many others to just join their families in America."
Last year, the number of reported kidnappings in Haiti soared to 1,359, more than double the previous year, and 2,183 killings were reported, up by a third from 2021, according to the United Nations. Gangs also are raping women and children at an alarming rate, including those as young as 10, officials say.
READ MORE: Missionaries freed from captivity in Haiti last week made daring overnight escape to elude kidnappers
Armed groups have attacked more than a dozen schools and set one on fire, and they also have killed one student and kidnapped at least two teachers, according to UNICEF statistics released Thursday.
Haiti also is fighting a deadly cholera outbreak and a spike in starvation.
Last year, 5-year-old Peterson became malnourished and had to be taken to a clinic, where he was treated for a couple of months.
Then in October, the siblings had to flee the orphanage with a caretaker as gangs raided the neighborhood, killing dozens of civilians and setting homes on fire. The violence that erupts as gangs fight over territory has left tens of thousands of Haitians homeless.
"That was the worst day of our lives," Hanlon said. "We didn't know if they were alive or dead."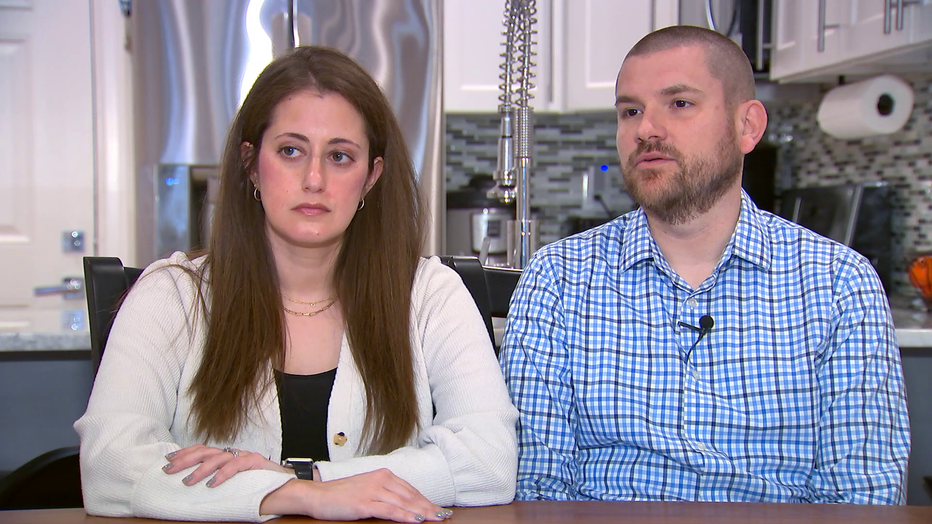 With their orphanage abandoned because of the violence, the children had been taken by one of their caretakers to her home in southern Haiti, where they have remained, he said.
Hanlon said he and his wife send money to the caretaker, but that "some days, there is just no food to buy or no fuel to cook it." Other times, she cannot leave the house to pick up the money because it's too dangerous, he said.
A spokesperson for the State Department said intercountry adoption is one of the agency's highest priorities and that it uses all appropriate tools to identify and overcome barriers.
"We understand that it is currently difficult for prospective adoptive parents to obtain a Haitian passport," the spokesperson said. "We remain committed to helping prospective adoptive parents navigate the often-complicated journey of intercountry adoption. We will continue to engage with the Haitian government on this issue."
Hanlon noted they are the legal parents of Gina and Peterson, not prospective adoptive parents.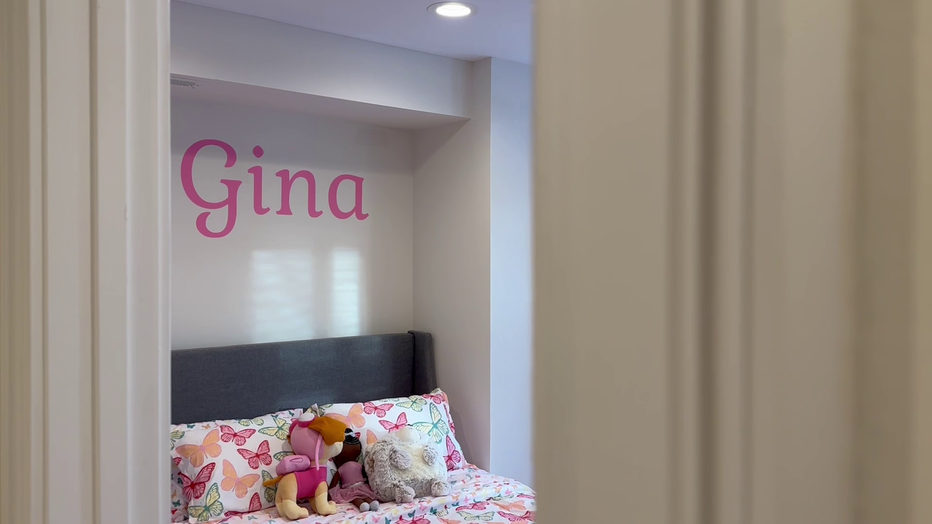 He shared email messages with The Associated Press in which the U.S. government denied his request for a waiver by noting that both Haiti's immigration office and the Ministry of the Interior were open for business, and that passport waivers are for use only on a case-by-case basis and as a last resort.
"We are not doing great. Some days are better than others, some days I'm really down and Bryan is there for me and vice versa, but it's just not easy," Julie Hanlon tells FOX 5. "It's nothing I ever imagined, and nothing I thought I'd ever have to go through. And it just breaks my heart that my children aren't here."
Given the ongoing crush at Haiti's main immigration office, government officials recently opened two makeshift offices in a gymnasium and a soccer field elsewhere in Port-au-Prince. They also implemented a schedule setting aside specific days for groups including women and the elderly. Saturdays have been reserved for children.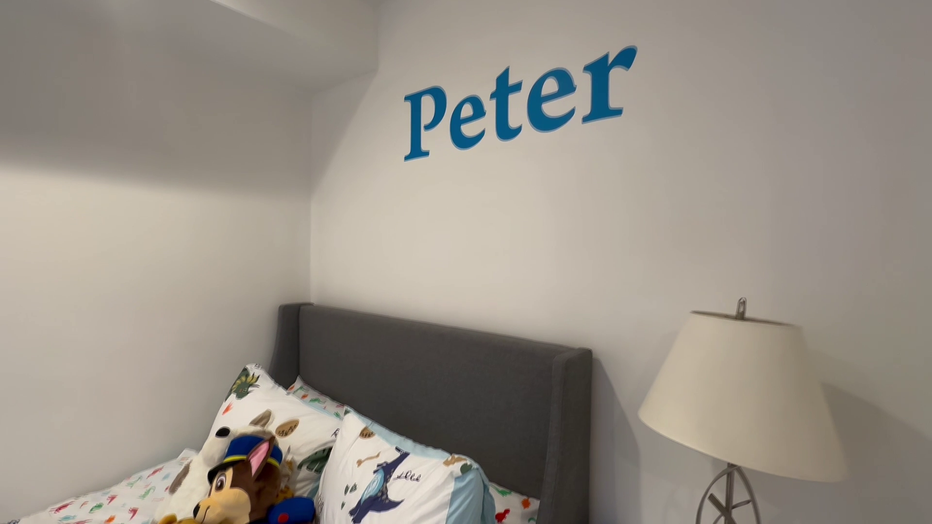 Officials say they don't know how many Haitian children are in this situation, but two of 11 U.S. agencies that are main providers of adoption services in Haiti say a dozen or more of their children are affected and the number has been rising. From 2016 to 2020, people adopted 827 children from Haiti, according to the most recent statistics from the State Department. Only 96 children were adopted in 2020, down from a high of 227 in 2017.
Hanlon said his daughter knows what is going on: "She understands enough to be frustrated."
He recalled how Gina was upset one day and told her caretaker: "I don't want to talk to them in videos anymore. I want to talk to them in person."
His son, however, is younger.
Hanlon said when the boy is told he can't travel to certain parts of Haiti, he tells the other children not to worry, assuring them: "My dad's like Superman. He'll fly down and kill the bad guys."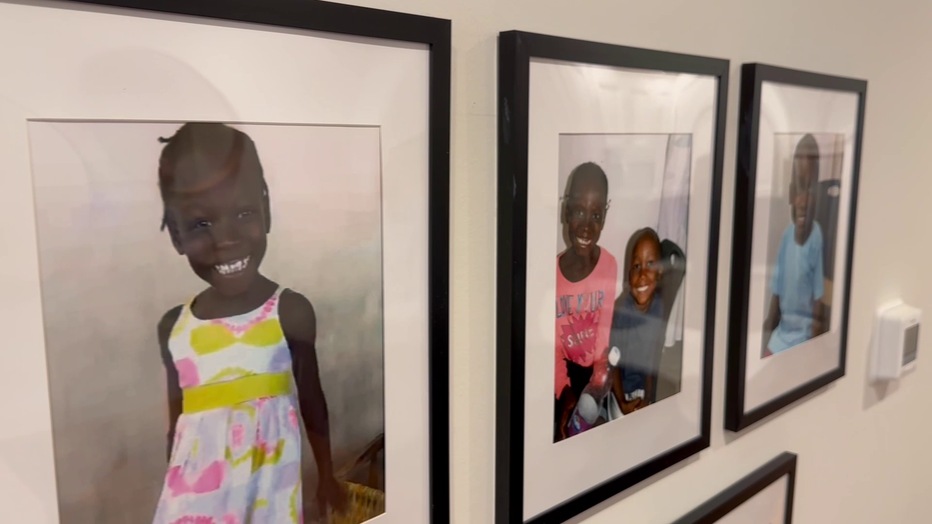 READ MORE: Haiti President Jovenel Moïse assassinated at home, official says
Hanlon paused as his voice broke.
"Some days, I feel like I'm letting him down."
The Hanlons tell FOX 5 that if the State Department were to grant a passport waiver, they could bring Peterson and Gina home in as soon as a week.
The Associated Press contributed to this report.