Daycare accused of discriminating against LGBTQ families in Prince George's County
LANHAM, Md. - A daycare center in Prince George's County is accused of discriminating against LGBTQ families.
FOX 5 spoke to one family who says the director of the daycare in Lanham has been leaving them haunting voicemails, even speaking in tongues.
A same-sex couple used to send their child to Rising Generations Early Learning Center, but that changed a few weeks ago after the director of the daycare left them a "disturbing" voicemail. 
It was an early February morning when Kelly Gibbs received the voicemail from her child's daycare.
"It was the director from Rising Generations, Kimesha Munford, who left a very disturbing message and the phone conversation was equally as disturbing, telling me that she was a prophet from God and that we needed to split up," Kelly recalled.
The family shared the voicemail with FOX 5. 
"Hi Mrs. Gibbs, this is Ms. Kimesha from Rising Generation. I'm so sorry to be calling you this late and to be calling you from my personal private cell phone, but I had to call to let you know that I'm a prophet and God often speaks to me through dreams and visions," Munford said. "The word of the Lord says that God wants you and your wife to split up and I am so sorry to have to tell you this … I also speak in tongues, I pray in tongues," she went on to say.
"The message itself was so dark and disturbing that we were like what the?!" said Ky Gibbs.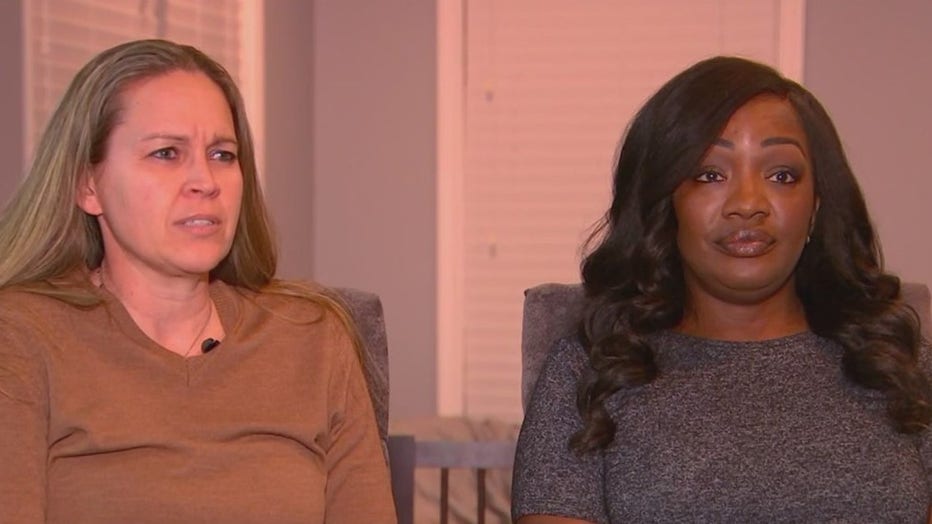 "She listened to it and there we sat and stared at each other for the next half hour looking at what should we do. She can't go back to school there right?" Kelley added.
RELATED: Daycare owner who shot husband at DC hotel for allegedly molesting children to serve 4 years in prison
The family says the daycare is not religious and there has never been any indication of disapproval toward the couple's same-sex marriage. 
"I personally had interaction with her at least three times a week and never anything … So, completely out of the dark," Kelly explained.
"Not even as much as have a blessed day, so this came out of left field," Ky interjected.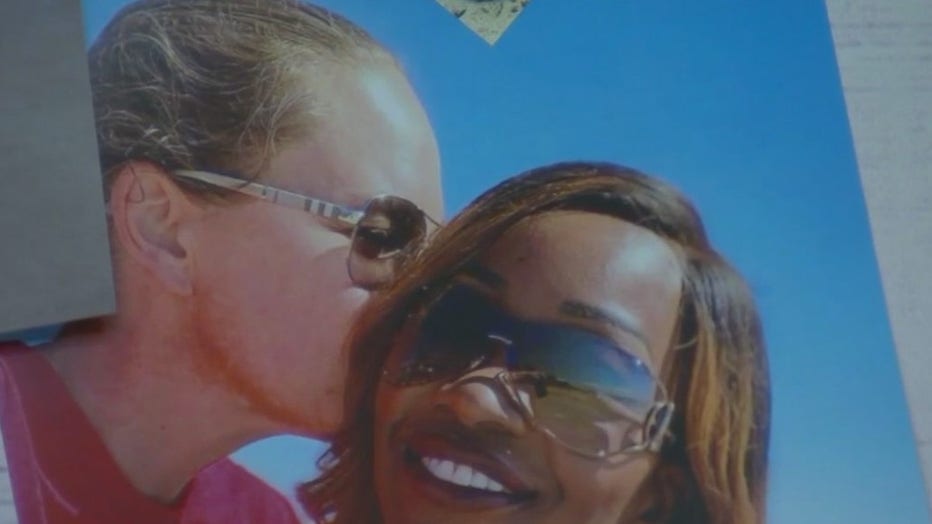 On the Rising Generations website, it says the company follows federal civil rights laws specifically stating it does not discriminate on the basis of race, religion, national origin, or sex. 
FOX 5 tried several times to speak with the director, but she was not at the daycare.
Her father, one of the owners of Rising Generations was, yet he had no comment or statement for us. 
The daycare did issue a statement to FOX 5 after our visit, saying: "At Rising Generations Early Learning Center, we provide quality childcare in a safe, friendly, loving, and inclusive environment for hundreds of families in the community regardless of race, class or sexual orientation. With the safety and welfare of children in our care at the heart of what we do, any negative statements made about the LGBTQIA+ community do not reflect the thoughts or beliefs of our learning center.
After launching an internal investigation into the allegations, we reprimanded the alleged employee. As such, we have and continue to extend our apologies to any of our affected Rising Generations Early Learning Center families."
According to the Maryland State Department of Education's Division of Early Childhood, prior incidents have happened at the center, most recently in January, but nothing directly involving the director. 
But that voicemail from Munford will haunt the Gibbs family forever. 
"If you don't have the control to call me at 3:30 in the morning, especially for something that has nothing to do with my child I just don't trust that you have the self-control to not do something with my child during the day," Kelly said.
FOX 5 did reach out to the Maryland Department of Education's State Division of Early Childhood as well as the local office here in Prince George's County to see if they are actively investigating this case.
The Rising Generations Early Learning Center sent a statement to families Thursday following FOX 5's report on the actions of its director. 
The daycare called Kimesha Munford's statements in her voicemail "offensive and inappropriate," and said they do not reflect the thoughts or beliefs of the company.
"We extend our heartfelt apologies for the incident and any disappointment or frustration it may have caused," the letter reads. While it has always been our mission to provide quality care for children in a safe and loving environment, mistakes do happen, and we are working diligently to address the issue."
Read the full letter to parents and guardians below: