Controversial mask mandate issued at Maryland elementary school after COVID outbreak
SILVER SPRING, Md. - An elementary school in Silver Spring is facing backlash over its new mask mandate.
Now, Montgomery County Public Schools is responding to the concerns. 
This week, a letter went home to families at Rosemary Hills Elementary School saying three students in a classroom tested positive for COVID-19 over the past ten days.
The letter, posted on social media, states that K-95 masks have been distributed to students and staff in the infected classroom, and they're required to wear the masks for the next ten days.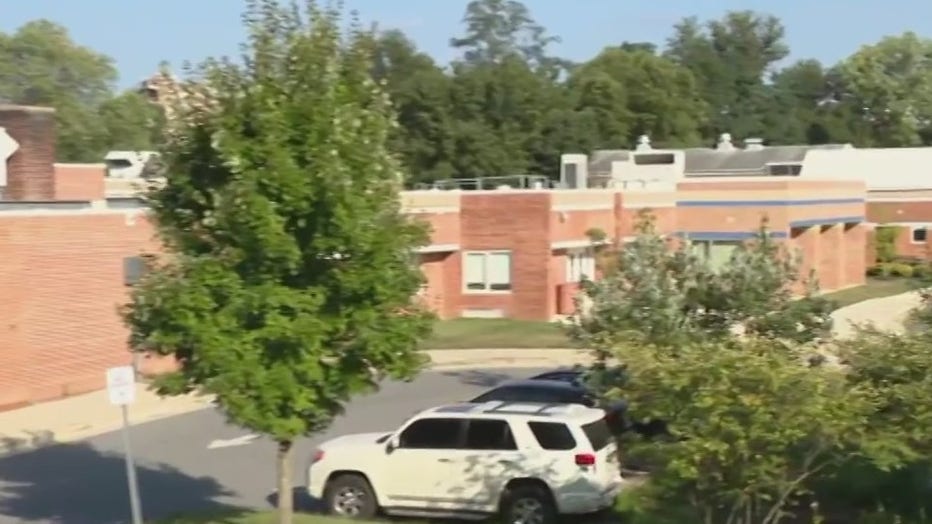 At-home rapid test kits are also being sent home and made available for students.
Rosemary Hills Elementary School's Principal Rebecca Irwin Kennedy also provided CDC information to families, urging them to test at least five days after exposure.
The letter from Kennedy went home on Sept. 5, which means the masking – if it continues – would be required at least through Sept. 15.
Reaction on social media to the protocol was mostly negative.
When FOX 5 asked Montgomery County Public Schools Superintendent Dr. Monifa Mcknight about the issue, she said: "We recognize that students are back in school, and the health and safety of our students is the utmost priority. When there is an outbreak we have protocol that we put in place. We may in some cases ask students to mask. If so, we communicate with those communities in particular to let them know why and what the process would be."
"Our concern would be if we start seeing a lot of people in the hospital, a lot of people go into ICU, not just in the hospital, but intensive care, and if our deaths click up. Then, we'll be looking at mandates," added County Executive Marc Elrich. "But what we're going to be asking people to do is if you know you're at risk and you're in a crowded place, you should start wearing a mask again.
County Executive Elrich says a threshold for any potential mask mandate is not currently in place.
Dr. McKnight mentioned that this is the protocol that will be taken at other schools in the district if enough students test positive.
MCPS Medical Officer Dr. Patricia Kapunan also sent out a letter to the community Wednesday stating there has been an uptick in COVID-19 cases in the community throughout the past couple of weeks. 
Read the full letter below: 
Dear MCPS Community,
In the past several weeks, there has been an uptick in COVID-19 cases in the community. Since last Friday, more students and staff members have reported new cases of COVID-19, with classroom outbreaks occurring in a few schools across the county. This rise in COVID-19 cases is not unexpected, as our community gathers together, following a modest summer surge. Following established procedures, schools will directly notify staff and families of students in a classroom with an outbreak of 3 or more cases.
It is important that everyone continue to practice healthy habits, such as good handwashing, covering coughs and sneezes, and staying home when sick. These vital health strategies and vaccination are key prevention measures we use every day to prevent the spread of illness in our schools. For COVID-19, other measures may be temporarily introduced during outbreaks, including screening testing, distancing, and masking to control spread in a specific space where transmission is high. Multiple strategies are used, and students who cannot safely and consistently mask due to young age, a medical condition, or developmental disability are not required to do so.
In school, identifying and responding to outbreaks early is a key step to ensure staff and students are ready to teach and learn.
Thank you for your partnership and commitment to the health of our entire school community.
Patricia Kapunan, MD, MPH
Medical Officer