City-wide boil order issued after 96-inch water main break floods east Houston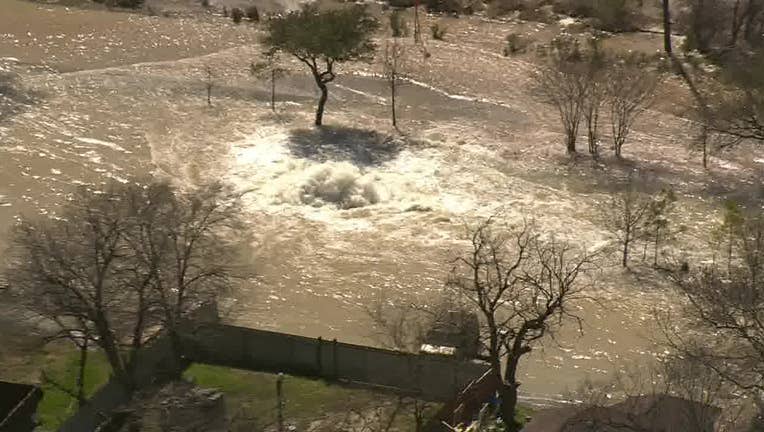 article
HOUSTON - A city-wide boil order has been issued in Houston after a 96-inch water main break spewed water for several hours on Thursday, flooding east Houston streets.
The water pressure dropped below the Texas Commission on Environmental Quality's required minimum of 20 PSI during the water line break at 610 and Clinton Drive. The City of Houston is asking residents to conserve water in the area by minimizing water usage, turning off sprinklers, and avoiding watering outdoors, and washing cars. 
Everyone should boil their water prior to consumption such as washing hands or face, brushing teeth, or drinking. Children, seniors, and those with weakened immune systems are particularly vulnerable to harmful bacteria, and all customers should follow these directions.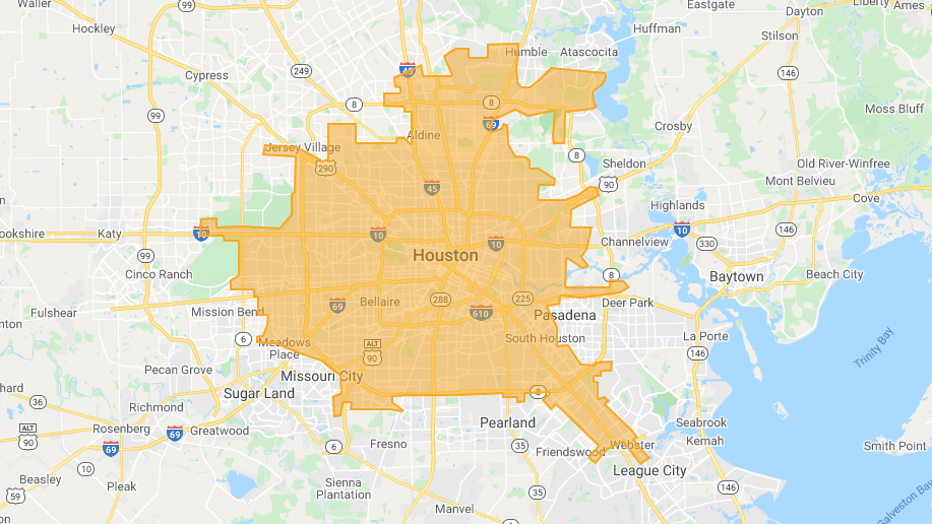 Affected area after massive water main break
Harris County Judge Lina Hidalgo said the County was operating at a Level 3. A Level 3 means a "public health emergency is foreseen, such as the approach of a major hurricane or a large outbreak of a contagious or infectious disease in a nearby city or county, activities will focus on warning people who will be potentially affected. The RHPC will encourage facilities to emphasize 'neighbors helping neighbors' efforts."
According to Houston Mayor Turner, contractors were doing repair work Thursday morning on a water mainline, which was experiencing a gradual leak. Before they could make repairs, the mainline burst.
The line is from the Northeast Water Purification Plant which provides 40-50 percent of the water supply to the city of Houston.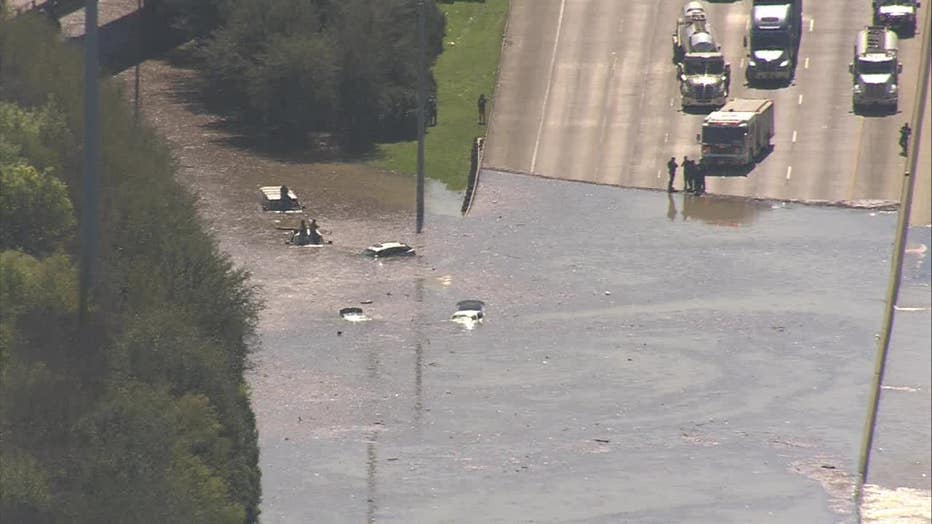 MORE: What to do if you are under a water boil order
Houston Public Works and private valve contractors were in the area to isolate the main break and make repairs. Mayor Turner authorized the Public Works Department to take all necessary steps to isolate the break, drain the lines, make the necessary repairs to return water pressure to normal levels as soon as possible.
The water flooding streets receded Thursday evening, and crews continue to make repairs Friday morning.
MORE: 610 East Loop reopens following water main break
All mainlanes of the 610 East Loop at Clinton were shut down due to highwater on the roadway. Traffic reopened in both directions Friday morning.
The Houston Fire Department confirmed that they were conducting water rescues on Thursday. Houston police deployed high-water vehicles and additional personnel to the area.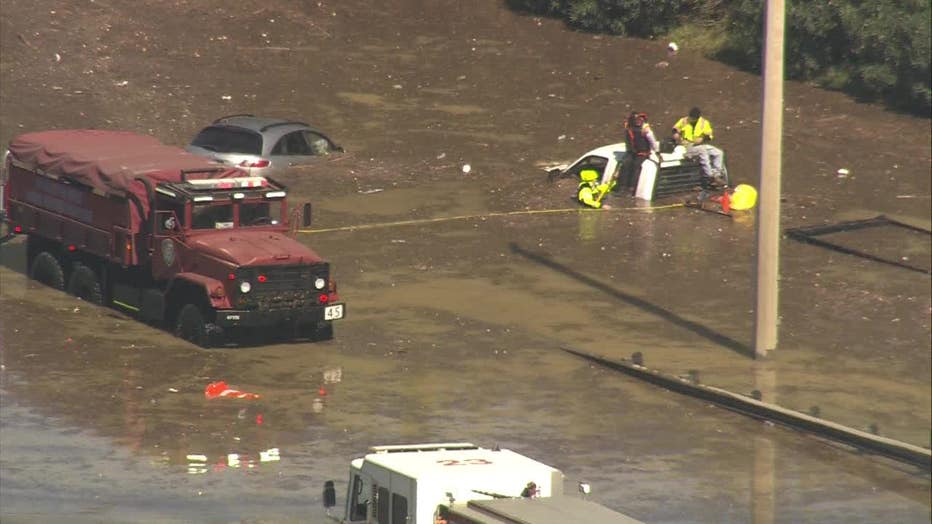 A view from SkyFOX showed several cars flooded on the highway, as traffic was backed up for miles in each direction. Some motorists were left stranded on top of their cars, surrounded by highwater.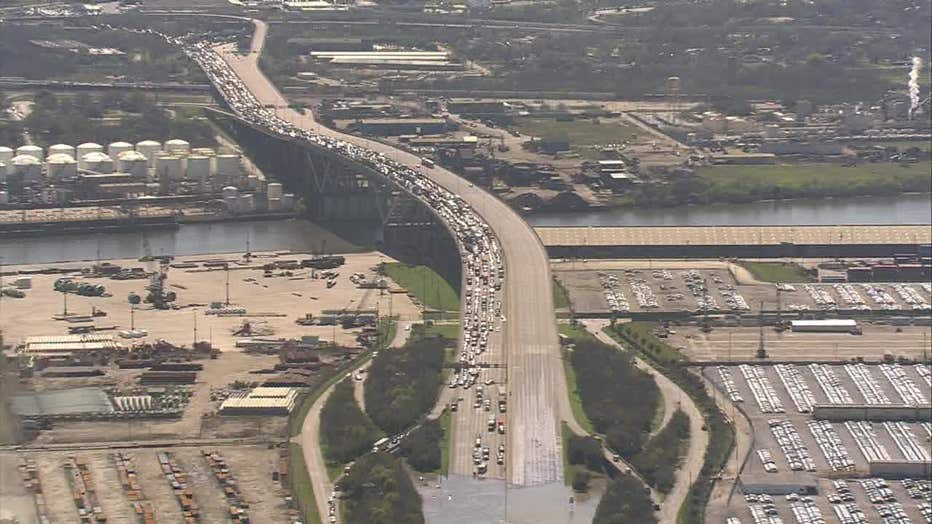 Due to the flooding on 610 East Loop, Harris County Toll Road Authority temporarily waived tolls on the Sam Houston Tollway between I-69 (US-59) North and I-69 (US-59) South/Gulf Freeway on the east side of Harris County. Those tolls resumed at 5 a.m. Friday.
The City of Houston's Public Works office asked everyone to conserve water as this is affecting a widespread area.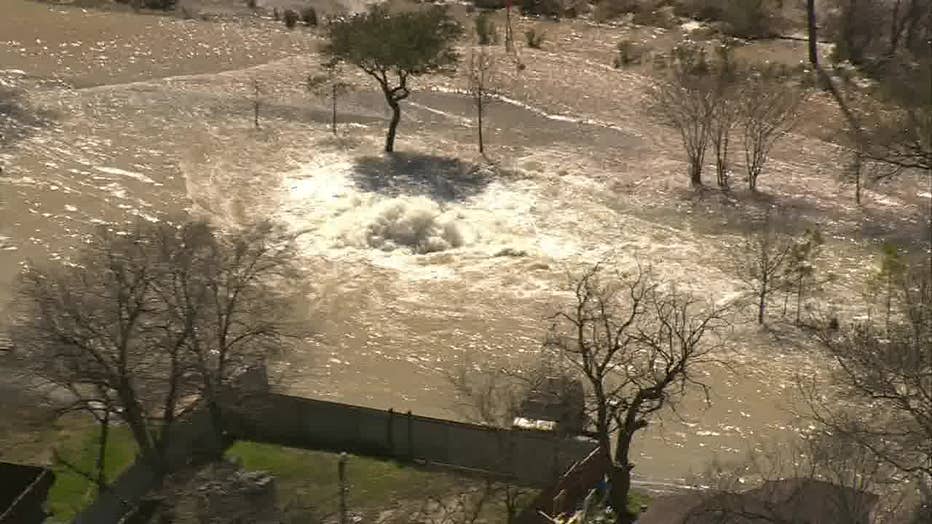 Restaurants that didn't have water had to close down. School campuses along with several businesses, including the Houston Zoo, were also being forced to close due to the lack of water.
COMPLETE LIST: Closures caused by 610 East Loop water main break
Some early voting were also closed Thursday due to the incident. Voters can find alternate early voting locations, which will be open until 7 p.m.
READ MORE: 2 early voting locations close due to water main break
RodeoHouston's World's Championship Bar-B-Que Contest was set to open at 5 p.m. as planned. This event is conducted in a parking lot, therefore, all the areas are self-contained. Teams have potable water, hand sanitizing stations, and portable toilets. Beverages will be served in bottles and cans. Check your route to NRG Park to ensure a safe trip.
Mayor Sylvester Turner issued the following statement: 
"In light of today's wide-spread water outage, I have authorized Houston Public Works to take all necessary steps to isolate the water line break, drain the lines, and make the necessary repairs to return water pressure to normal levels as soon as possible. Repairs will take six to eight hours so we are asking the public to conserve water to help relive water pressure. We are currently under a boil water notice and you will be notified when it is rescinded.  
A City of Houston contractor was doing exploratory work for a City of Houston water line project in east Houston near 610 and Clinton Drive. When soil was moved from the line, the 96-inch line burst.
Food service establishments without water or flushing toilets must cease operation. The Houston Health Department has dispatched sanitarians to the area.
I want to thank our first responders for acting quickly and getting drivers to safety. Thankfully, no water entered any homes in the affected area.

Today's water line break is a reminder of the aging infrastructure that Houston and other major cities face as we work to make improvements each day."
Governor Greg Abbott has released the following statement regarding the incident: 
"The State Operations Center has been in close contact with Houston and Harris County officials, and the Texas Division of Emergency Management has staff assisting on the ground through the Houston Emergency Operations Center. The State will continue to provide any additional assistance as needed."