City of Alexandria claims sovereign immunity in dispute over damaged fence
ALEXANDRIA, Va. (FOX 5 DC) - Have you ever heard of something called sovereign immunity? Basically, it lets local governments off the hook if they damage your personal property. It's what an Alexandria man learned the hard way after he caught a city trash truck damaging his iron fence.
Back in May, Denis Goris was sitting in his kitchen looking out the window when he noticed an Alexandria City trash truck attempting to turn into the alley next to his house.
Concerned over the way the trucks had been driving lately, he picked up his phone and hit record.
Seconds later, the driver of the truck hit his 30-year-old iron fence causing $5,000 in damage.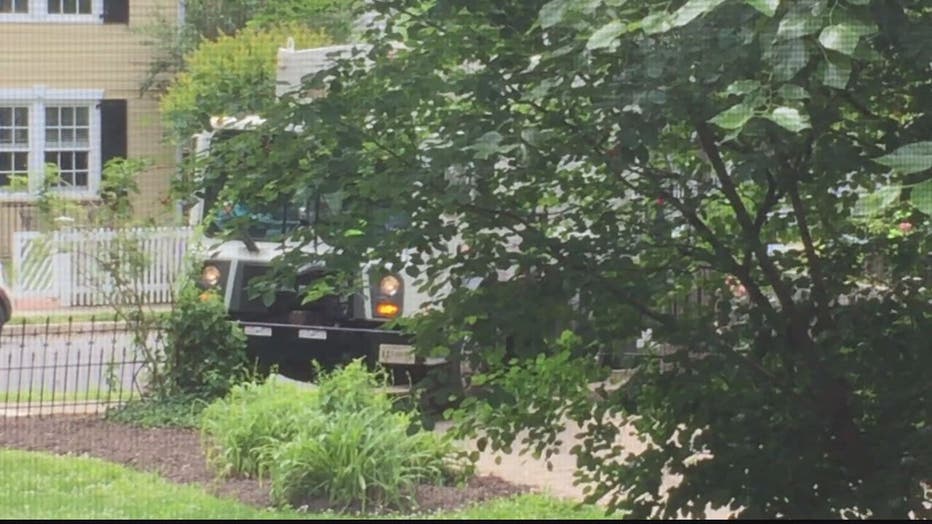 When he filed a claim with the city, he as told the city was not liable because of "sovereign immunity." A turn of events that so stunned Goris he decided to erect a sign in his front yard for all to see. It reads, in part: 
"What is sovereign immunity? Simply put the term sovereign immunity is derived from the British Common Law doctrine based on the idea the King can do no wrong. So, be careful around City of Alexandria vehicles. They can do no wrong." 
 
"People think it's funny", said Goris. "And people think when I tell them about this thing sovereign immunity it's kind of unbelievable, like I still find it amazing that that really is the rule here."
The May incident is not the first time Goris says he caught city workers damaging his property. Last December, he videotaped trash truck workers removing large rocks in order to get the trash truck into the alley but then they left the rocks on the sidewalk.
At this point, Goris says the city is taking a no-pay stance and there isn't much he can do.
"I will get the fence fixed", he said. "But I was kind of annoyed so I put this out so people would know that the fence is still damaged and bent over because I have been going through this thing with the city and that's the reason I put up the sign".
 
The City of Alexandria issued a statement to FOX 5 Monday, which reads, in part:
 
"Under federal and state laws and court rulings, the City is generally not liable for damages caused in the course of providing core government services. While the City conducts extensive planning and training to avoid damaging property, some damage does occur given the vast scope of City operations. Exemption from these claims saves a significant amount of money every year for taxpayers as a whole."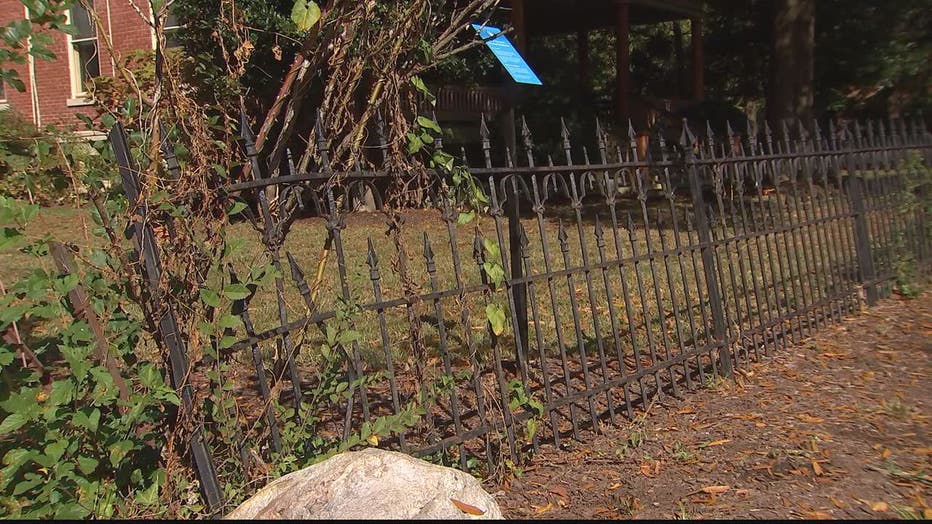 Goris also learned after filing a Freedom of Information Act request with the city that paying claims appears to be discretionary. 
The document he shared with FOX 5 shows the city has paid dozens of claims since 1983, in which city workers in city vehicles caused personal injury and or property damage.
Alexandria City Spokesman Craig Fifer released the following statement in response to the Freedom of Information Act information sent to Goris:
"My understanding is that we provided a chart of all claims since 1983. The City is expected to defend itself against claims for which we are not legally liable. We are not liable for damages resulting from core government functions, including trash collection. We do pay claims for damages resulting from other types of situations. The chart should show that we did not pay most claims related to garbage trucks, since most were involved in trash collection at the time of the incident."