Chinese spy balloons and the international history of aerial surveillance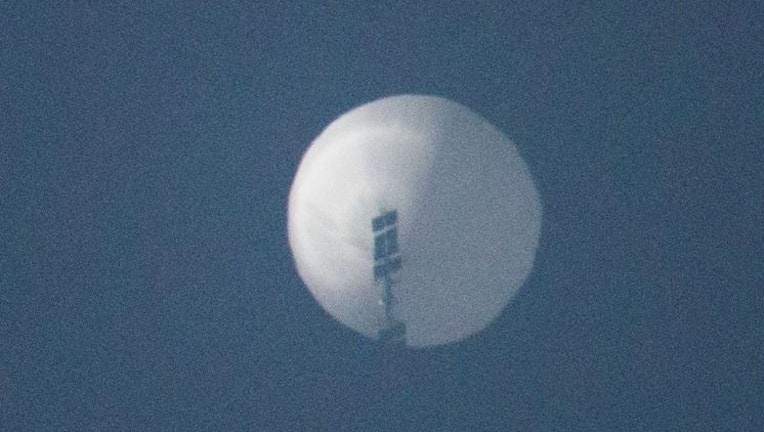 article
WASHINGTON - The suspected Chinese spy balloon flying over the U.S. may be astounding to most Americans, but experts say the use of similar aerial surveillance is far from unprecedented.
"It's nothing new," explained International Spy Museum Historian and Curator Dr. Andrew Hammond. "These balloons have been around for quite some time."
Maybe even longer than you'd expect.
Hammond said aerial surveillance began during the French Revolutionary War at the end of the 18th century, adding, "the development of spy planes is particularly fascinating," before taking FOX 5 on a tour.
It included examples of hot air balloons being used to observe Confederate battle positions during the American Civil War.
Hammond said the military tried other approaches during World War I, including attaching cameras to pigeons.
"They attach a tiny camera on a pigeon. They send a pigeon up over the trenches to try to find out what the other side is doing," Hammond said. "The utility of the imagery was limited."
READ MORE: 2nd Chinese balloon detected over Latin America, Pentagon says
By the Cold War, the U-2 spy plane was in use, and Hammond said aerial surveillance technology continued to evolve all the way up to the satellites that are in use now.
"We've come a long way from Civil War balloons," he said.
It begs the question – in 2023, why might China choose to send up a balloon?
"The balloon allows you to have what's called in intelligence plausible deniability," explained Hammond. "If it's a plane with a pilot, and it's got military markings, you can't really say 'that wasn't us.'"
For more information about aerial surveillance and the International Spy Museum click here.