#catstairs: Cat image sparks another major debate on social media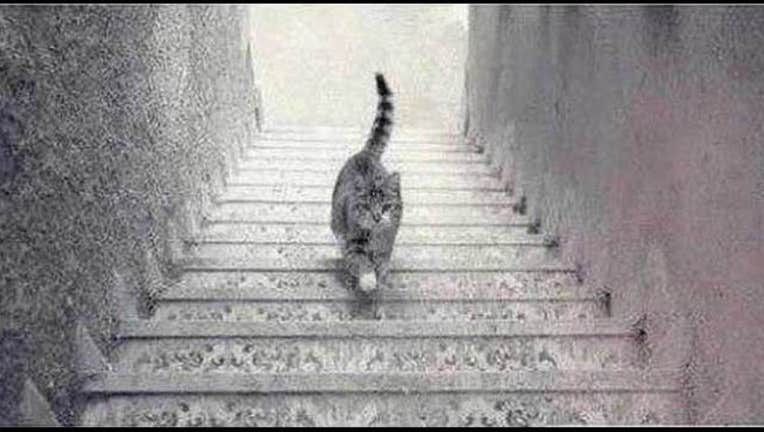 article
Here we go again. On the heels of #TheDress that sparked huge debate on social media a little while back, there is another image that is causing many to wonder: "Is this cat going up or down down the stairs?"
The optical illusion image showing a cat walking on the stairs was posted on an Imgur website almost a week ago. It has been viewed over 270,000 times as of Friday.

Now, the debate has exploded on Twitter with the hashtag #catstairs.
What do you think? Sound off your opinion on our FOX 5 Facebook page or tweet us @fox5newsdc.