Bus, vehicle collide resulting in fire in Kensington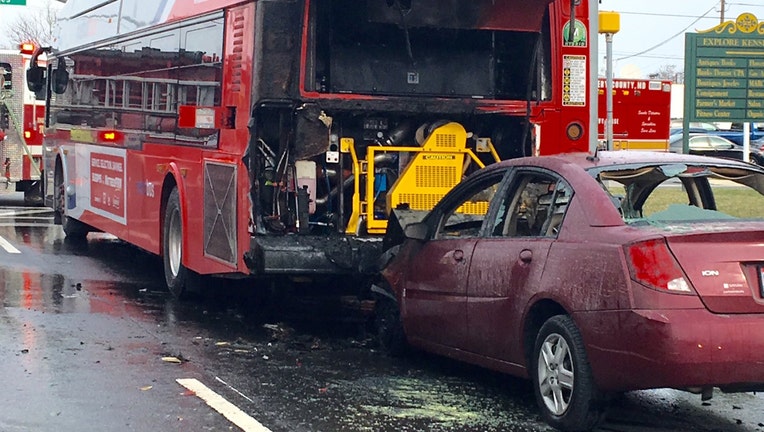 KENSINGTON, Md. - Several minor injuries were reported after a vehicle and a Metrobus collided in Kensington, Maryland.
The accident happened around 11 a.m. near the intersection of Connecticut Avenue and Knowles Avenue.
Montgomery County Fire spokesperson, Pete Piringer tweeted an image showing the collision and said a small fire resulted from it.
The cause of the accident is still under investigation.