Bowie Baysox celebrate sale of Washington Commanders while trolling Dan Snyder
BOWIE, Md. - The Bowie Baysox are celebrating the upcoming sale of the Washington Commanders by taking some jabs at the team's still current owner, Dan Snyder.
The Double-A Affiliate of the Baltimore Orioles says anyone wearing Commanders gear to the Thursday, May 18 game will get a $10 dollar day of game box seat.
Additionally, the team says all fans named Josh or Harris - or those wearing a Magic Johnson jersey will receive a free General Admission ticket. The team said they will select one Josh, one Harris, and one Magic jersey-wearing fan to throw out the first pitch.
Snyder bought the team in 1999. He has agreed to sell for a record $6.05 billion to a group led by Philadelphia 76ers and Devils owner Josh Harris, which also includes Basketball Hall of Famer Magic Johnson.
The team's lack of success on the field coupled with a series of scandals and investigations has long kept Snyder's ownership under fire.
"Longtime fans of the Washington franchise are celebrating the news of a sale of the team", Baysox General Manager Brian Shallcross said in a statement. "And we just want to provide a light-hearted opportunity for Commanders fans to come out and enjoy a fun night at the ballpark as we commemorate this moment of transition."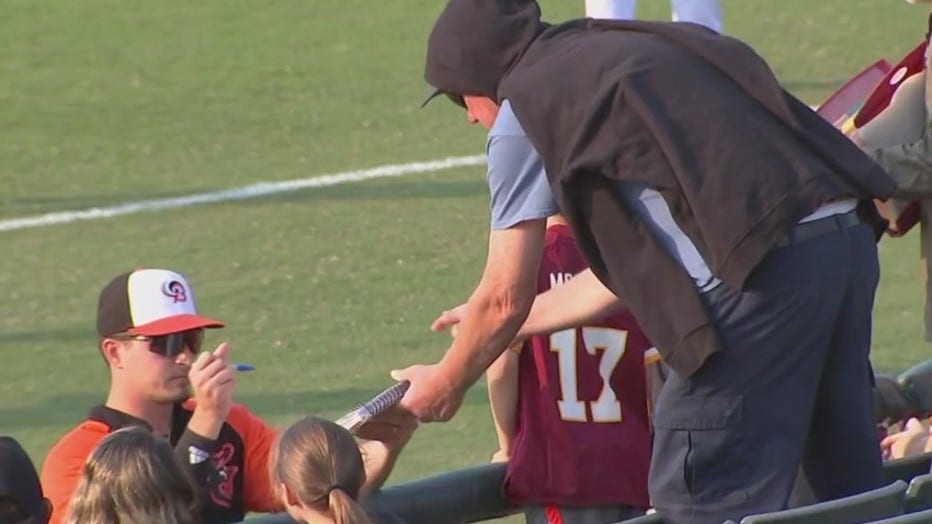 The night will also feature in-between inning games looking back on the last quarter-century of the Washington franchise. Fans will also have the opportunity to enjoy a going away cake in honor of the Commanders soon-to-be former owner.