Bill to create LGBTQ pride license plates reintroduced in DC Council
WASHINGTON (FOX 5 DC) - A bill that would direct the DC Department of Motor Vehicles to offer a new line of Pride license plates to support the District's LGBTQ community has been introduced in DC Council.
Councilmember Robert White reintroduced the Pride Plates Amendment Act of 2023 which creates a special purpose fund to support the work of the Office of LGBTQ Affairs and directs the DMV to offer a new line of Pride license plates, with fees from the new plates supporting the Office of LGBTQ Affairs fund.
The Office of LGBTQ Affairs, which offers community programming, grants and individual housing and employment supports, would use the fund "to support programs that promote the welfare of" the LGBTQ community.
"The District's LGBTQ community is incredibly vibrant and active across our city. Unfortunately, LGBTQ people around the country are being persecuted," said Councilmember Robert White. "This bill reaffirms the District's dedication to our LGBTQ residents and visitors, and also gives drivers an opportunity to make a difference with small but meaningful recurring contributions to [the Office of LGBTQ Affairs]."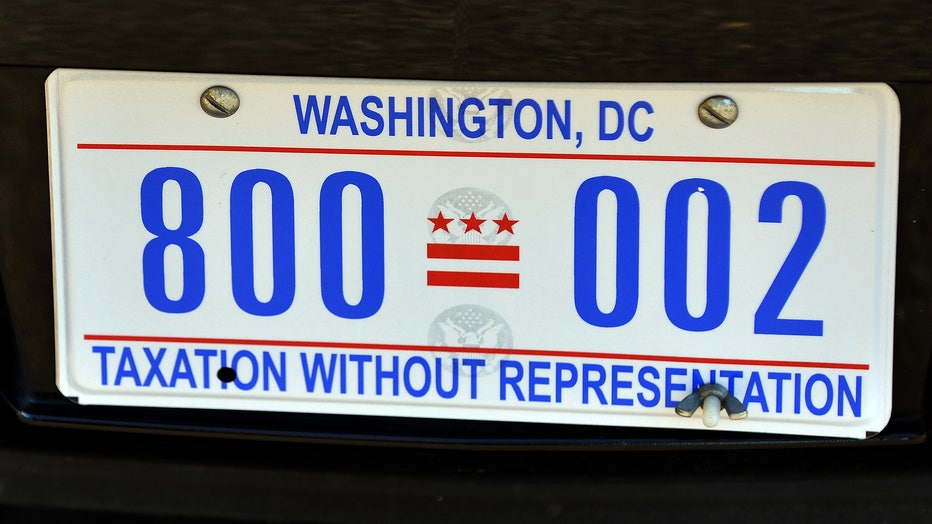 The license plate of US President Barack Obama's limo is pictured on January 19, 2013 in Washington DC. Obama's limousine is now adorned withe "Taxation Without Representation" license plates. The DC government authorized the plates to protest the fa
The District is set to host World Pride in 2025, the 50th anniversary of local Pride celebrations.
Councilmembers McDuffie, Allen, Gray, Pinto, Lewis George, Henderson, Parker and Frumin joined Councilmember Robert White in co-introducing the 2023 reintroduction of the Pride Plates Amendment Act.