BIG CATCH: Md. man sets state record for largest snakehead fish catch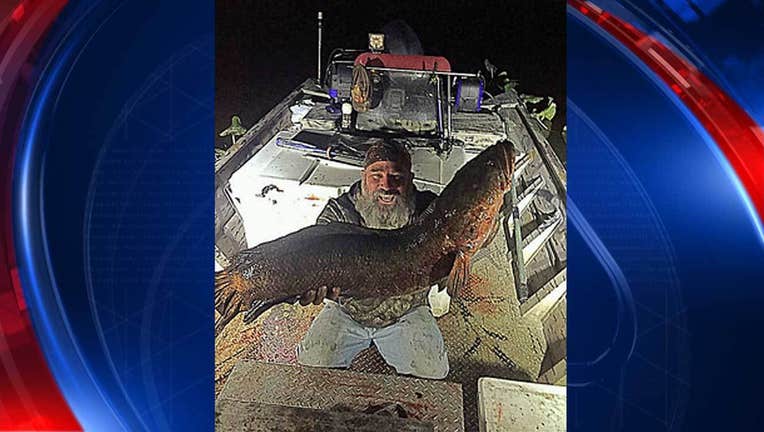 article
MARBURY, Md. - A Maryland man bow-hunting fish out in the Potomac River has set a new state record for biggest catch of a snakehead fish.
Emory "Dutch" Baldwin III was out on his boat with his bow-hunting partner Franklin Shotwell on May 20 when they went to check the flats near Marshall Hall. Shotwell located the huge northern snakehead on Baldwin's side of the boat. Baldwin went to work with his compound bow and fired his arrow at the fish. After what was described as a tug-of-war battle, Baldwin was able to capture the 18.42-pound snakehead.
The Indian Head man brought the fish to the Gray Brothers Market in Marbury where it was weighed and a Maryland Department of Natural Resources Southern Region Manager confirmed the record catch.
Baldwin surpasses the record formerly held by Michael Meade last October. The Upper Marlboro man also used a bow and arrow to catch a 17.49-pound northern snakehead he caught along the marshes of Mattawoman Creek.
Normally, Maryland state fishing records are only awarded for fish caught by rod and reel, but an exception is made for three species of invasive fish - northern snakehead, blue catfish and flathead catfish. According to the Maryland Department of Natural Resources, "These species may be caught by any legal recreational harvest method and considered for state record recognition, but only if the fish is dispatched and kept."
Maryland authorities encourage the catch of northern snakeheads as this invasive fish species preys on native fish in the waterways in our area.